Bali Murder: Heather Mack Bit, Punched, Stole From Late Mother, According To 86 Police Reports Taken From Family's Chicago Home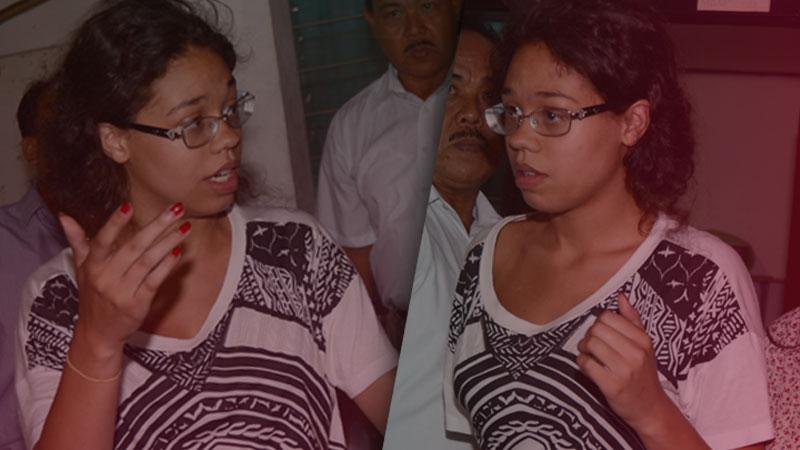 Heather Mack, the 19-year-old who's accused of murdering her mother in Bali, Indonesia — and stuffing her corpse in a suitcase — had a detailed history of violent incidents with the late 62-year-old, according to police records in their native Chicago.
New details on the relationship between the mother and daughter, taken directly from Oak Park police reports, have surfaced in the Chicago Sun-Times, illustrating the struggles the late Sheila von Wiese-Mack had in raising an apparently out-of-control daughter — evidenced by the bitemarks, bruises and scars she received in her dealings with her.
Article continues below advertisement
Von Wiese-Mack, according to police records documenting 86 calls spread over a 10-year period from 2004 until 2013, reported that her daughter bit her on many occasions; punched her on a broken ankle, four years ago; and knocked her onto the floor and broke her arm three years ago. In another incident, the cagey teen purportedly said she'd "stop leaving bruises" on her mother during their clashes by punching her exclusively "in the head."
The beleaguered mother said she's had numerous run-ins with her daughter over issues including the theft of money, jewels and credit cards; and taking X-rated selfies, on one occasion.
Von Wiese-Mack, on many occasions, tried to protect her daughter from punishment, thinking that "Heather going to jail" wouldn't help her future, in one instance, not letting authorities photograph a bite mark she received on her wrist. She defended her daughter on some occasions, citing the girl's struggle with depression.
Article continues below advertisement
Von Wiese Mack and her daughter were seen on hotel security camera in Bali arguing in the lobby of their hotel, authorities said, prior to the 62-year-old's death, which came as a result of asphyxiation after suffering blunt force trauma to her nose, as well as a broken neck.
As we previously reported, officials said that Mack and her 21-year-old boyfriend Tommy Schaefer murdered von Wiese Mack, and stuffed her body in a the suitcase they later left in the trunk of a taxicab they left waiting in front of a resort. After they falsely told the driver they'd be back, according to authorities, hotel staffers noticed blood leaking from the suitcase and told the the cab driver to take the car to the police station, where the spine-chilling discovery was made.
In Indonesia, a murder conviction could lead to the death penalty, via a firing squad.