Bali Suitcase Murder: Heather Mack Complaining Of Sexual Abuse From Cops For Not Cooperating In Investigation Of Mother's Murder, Lawyer Says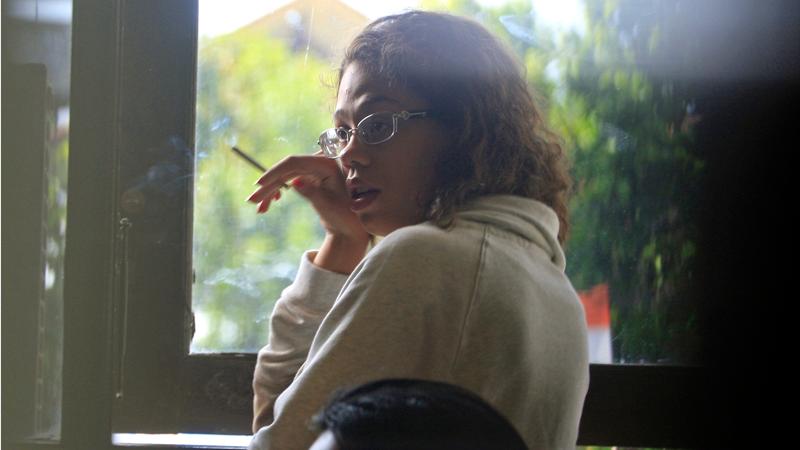 The Chicago teen who Indonesian authorities say, along with her boyfriend, murdered her mother, claims she's been the victim of police brutality — and sexual abuse — while being held on charges internationally.
Early Monday, Michael Elkin, the attorney for 19-year-old Heather Mack, told CBS' WWBM radio news station that she said she was assaulted sexually by offers three times.
"I said, 'Were you touched?' And she said 'Yes,'" Elkin told the station. "I said, 'Were you touched inappropriately?' And she said, 'Yes.'"
Article continues below advertisement
Elkin said officers have also physically abused her, and threatened her with starvation, if she refuses to cooperate with authorities. Mack and her boyfriend Tommy Schaefer have refused to speak without lawyers present.
Elkin, who is not yet in Bali, has been consulting with his client via telephone in the early going. According to the lawyer, Mack said officers told her they will deny her access to him if she doesn't speak with them on the allegations she and Schaefer murdered Sheila von Wiese Mack.
Watch the video on RadarOnline.com:
Denpasar Police Chief Colonel Djoko Hari Utomo said Mack or Schaefer's silence "does not hamper our investigation," as he's "inclined to charge them with premeditated murder," based on "evidence including closed circuit TV and fingerprints."
On Saturday, Sanglah Hospital forensics head Ida Bagus Putu Alit released autopsy results for the 62-year-old von Wiese Mack, saying that she died of asphyxiation after her attackers used blunt force to break her nose, gravely cutting off her breathing airways; the mother also had a broken neck, officials said, and might have fought her attackers, beds on scratches to her hands and forearms.
Article continues below advertisement
"We also found blood aspiration, which meant the victim was standing when assaulted; the conclusion is that the victim suffocated from lack of oxygen because of influx of blood from the broken nose bone," Alit said.
As we previously reported, officials said that Mack and Schaefer killed von Wiese Mack, and stuffed her body in a the suitcase they later left in the trunk of a taxicab they left waiting in front of a high-end hotel. After they falsely told the driver they'd be back, authorities said, hotel staffers noticed blood leaking from the suitcase, directed the cab driver to the police, where the chilling discovery was made.
The couple told investigators that a gang had killed von Wiese Mack, then took them hostage for a prolonged period before they escaped, but neither hotel staffers or the cab driver corroborated the alibi.
Brig. Gen. Gusti Ngurah Raharja Subyakta, deputy police chief on the resort island, said neither Mack or Schaefer tested positive for psychiatric disorders.
Von Wiese Mack was a prominent name in the Chicago academic community who once worked with the late Ted Kennedy. Back in the Windy City, where all three lived, authorities have uncovered more than 86 documented incidents of strife between the mother and daughter from 2004 until 2013. The mother and daughter were seen on hotel security camera in Bali arguing in the lobby of their hotel, authorities said.
In Indonesia, a murder conviction could lead to the death penalty, via a firing squad.