Exclusive
Karma? Ann Curry Not Surprised By Brian Williams Backlash — Why He Lost Her Trust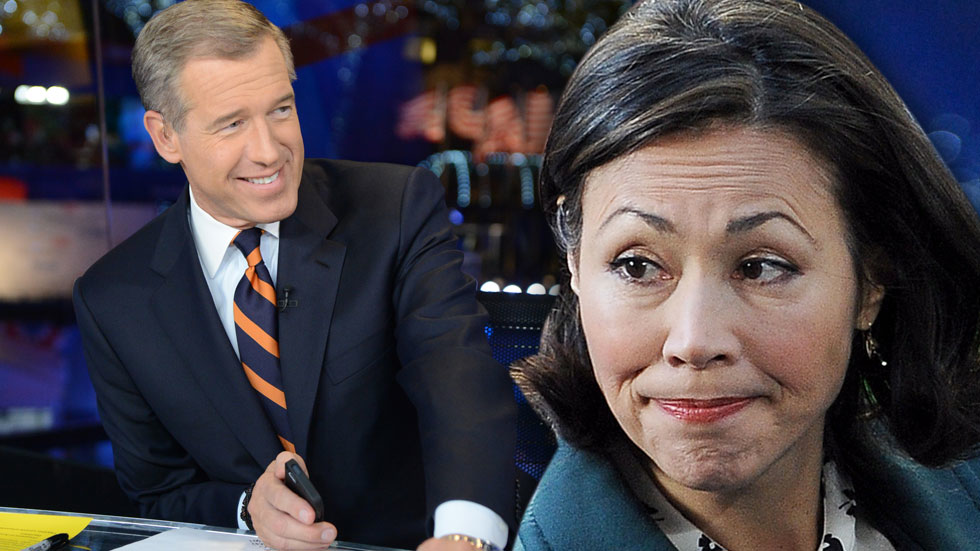 Former TODAY show co-anchor Ann Curry knows a little bit about being dragged through the mud at NBC. But RadarOnline.com has learned she isn't exactly offering former friend Brian Williams support during his own time of scandal. Insiders tell RadarOnline.com she's "not surprised" at the current backlash, because of a secret slight that torpedoed their once-strong relationship.
Curry and NBC Nightly News anchor Williams used to have a "very close professional working relationship, and when she got infamously booted from TODAY, Brian was one of her biggest champions," an insider explained.
Article continues below advertisement
As such, when Williams needed time off over a holiday weekend in early 2013, "It was Brian that suggested Ann fill in for him," said the source, "and she did."
But it didn't go as smoothly as expected.
"Brian was stunned when viewers tuned out and the ratings reflected that," the source said. "The ratings took a huge nose dive and Brian never forgot it. He had trusted Ann, and he felt she had let him down."
"Their relationship never recovered after that," said the source, and now, "Ann isn't surprised that Brian doesn't have a lot of his colleagues' support after what went down with them. Ann is just happy to be away from all of that drama."
With Williams' future as anchor of NBC Nightly News now uncertain, Curry still has no regrets about leaving.
"Brian's job as anchor has always been Ann's dream job because it doesn't require the fluff of the morning shows," the source revealed. "But Ann knows even if she had stayed at NBC, there was no way she would have ever been named anchor. She might have been able to get a bit more money as part of her exit deal, but Ann has no regrets about leaving."
Article continues below advertisement
The 58-year-old Curry recently came to an agreement with the network to end her $12 million annual contact after her on-camera appearances had dramatically dwindled in recent months, with her last coming on Dec. 1.
NBC said that the veteran journalist would occasionally appear on platforms "seeded" by the production company Curry was starting.
NBCUniversal News Group chairman Pat Fili-Krushel said, "We're proud to support Ann in her new venture, and we look forward to more of her exceptional storytelling. She is committed to uncovering critical issues, humanizing them, and ultimately helping viewers understand and connect."
Williams is under investigation by NBC after admitting that he made "a mistake in recalling the events of 12 years ago" in describing an event from the Iraq war.
"I said I was traveling in an aircraft that was hit by (enemy) fire," he admitted. "Instead, I was in the following aircraft."
Williams then said it was a "bungled attempt by me to thank one special veteran and by extension our brave military men and women, veterans everywhere."
He subsequently announced he would take a leave of absence from the show while NBC investigates. Lester Holt is filling in.