Is Amber Okay? Portwood Lashes Out At Baby Daddy Gary Shirley In Shocking New Video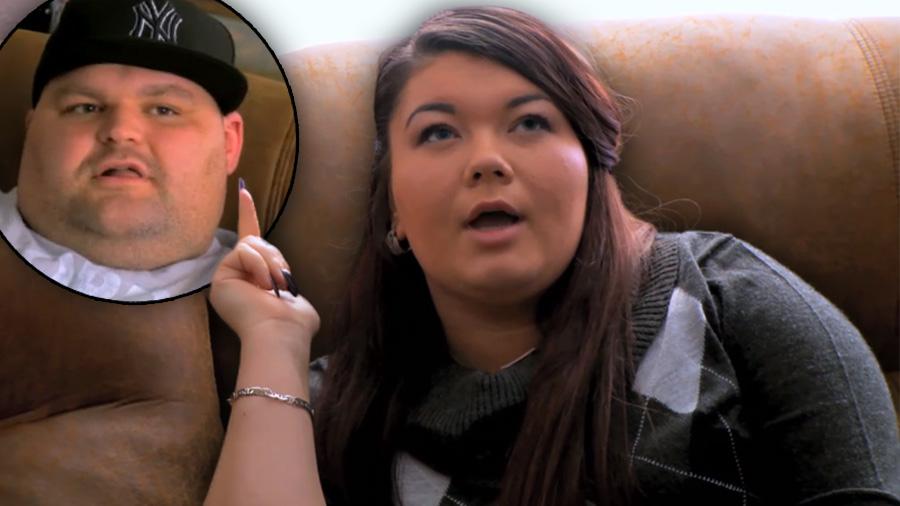 It's been two years since Amber Portwood and boyfriend Gary Shirley have been together on Teen Mom's cameras, but nothing seems to have changed for the tumultuous former couple.
In a new clip for Teen Mom OG (Original Girls), premiering March 23, the 24-year-old mom of Leah, 5, lashes out at her baby daddy, who as RadarOnline.com first reported in October, is expecting a baby with girlfriend Kristina Anderson.
Article continues below advertisement
"I just feel like we're always going to love each other, there's just some things that you do that need to stop," Portwood tells Shirley, 27, as they sit down in her Indiana home.
The recovering addict, who was infamously arrested for assaulting her ex in 2010, suddenly becomes enraged as she accuses him of sending her mixed signals.
"Don't call me crying, don't talk about our f***ing marriage, don't call me talking about your penis, don't call me asking me what I'm doing," she fumes. "You love Kristina, f***ing love Kristina. You're having a baby with her, have a f***ing baby with her. You're living together, live with each other. But don't call me!"
"You made your choice, now stick with it!"
As she mentioned on a recent reunion special, Portwood believed she was still dating Shirley while she was serving her 17-month prison sentence on drug charges. Meanwhile, sources exclusively tell Radar he was parading new girlfriend Anderson, 34, around town.
The furious mom, now dating 43-year-old Matt Baier, even drops a bomb on viewers.
"You're telling me you don't even want a f***ing kid!" she screams at her onetime love. "Get the f*** out of my god damn house!"