Scotland Yard Called On To Investigate Prince Andrew's Child Molester Pal & More: 3 New Developments In Royal Sex Scandal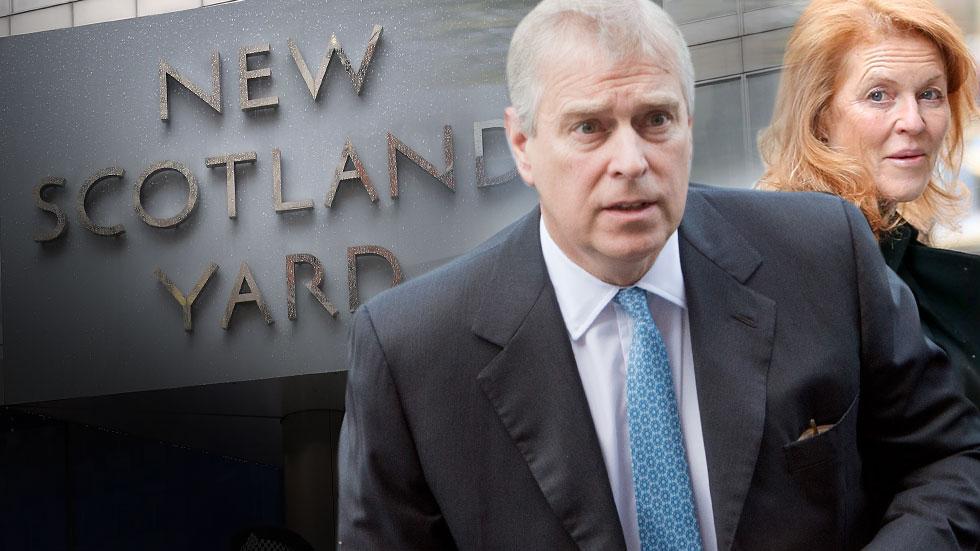 The Next Step?
Scotland Yard needs to investigate the actions of Prince Andrew and his billionaire child molester buddy Jeffrey Epstein, a leader for the National Association of People Abused in Childhood said Thursday. "Virginia Roberts has claimed she was trafficked and used and abused by Epstein, who is a convicted child abuser," the organization's Peter Saunders said. "If crimes have been committed here, they should be investigated; I have urged police to look to see whether there is any evidence that what happened in London is a crime. If it is, Epstein should be extradited from the United States and made to face charges" in London. Saunders wants the investigators in Operation Yewtree, the law enforcement branch that handled the Jimmy Savile case, to turn their attention toward Epstein's alleged sex slavery ring. Saunders added that "whatever the fallout for Prince Andrew is for him to worry about." Scotland Yard has acknowledged Saunders' efforts, telling the UK Mirror that "officers are considering" an investigation after "a third party" approached them. "Our current activity does not constitute an investigation," Scotland Yard said.
Article continues below advertisement
PHOTOS: Shocking Scandals Of The Royal Family
'The Happiest Divorced Couple In The World'
Sarah "Fergie" Ferguson, speaking with Rachael Ray about the scandal, proclaimed herself and the prince "the happiest divorced couple in the world," some 19 years after their 1996 divorce. While admitting that "recent weeks have been pretty bad for the York family," she stressed that the family remains "a unit," and lauded their daughters, Beatrice and Eugenie, for their strength during the tough times. "I'm very, very proud of the way the girls just carry on." She said their clan remains as one because they "believe in compromise and communication and compassion -- and family." As RadarOnline.com previously reported, Fergie has been something of an unofficial ambassador for her ex-husband since the scandal broke, saying that accusations he bedded Roberts when she was 17 amount to "salacious lies," and declaring, "I won't stand by and let his character be defamed to this level."
A Steamy Twist
With the spotlight focused on the prince's sexual leanings, a 2011 interview has crept back into the headlines, detailing the prince's fondness of saunas, believing they help invigorate a man's sex drive. Kazakhstan-born Goga Ashkenazi -- a stunning socialite who's been romantically linked to the royal -- said in an NTV documentary four years ago that the prince "is especially in love with Sakskiye banyas," which the Kazakh people "believe ... make you younger." She continued, "I don't know whether it is true or not, but Andrew believes in it too -- he is getting so many compliments after visiting these banyas." A royal source told Mail Online that the prince specifically enjoyed naked steam sessions in which bathers strike one another with birch twigs.