Prince Andrew's Actions Could Be Detailed In Mysterious Black Book & More: 4 New Developments In Sex Slave Scandal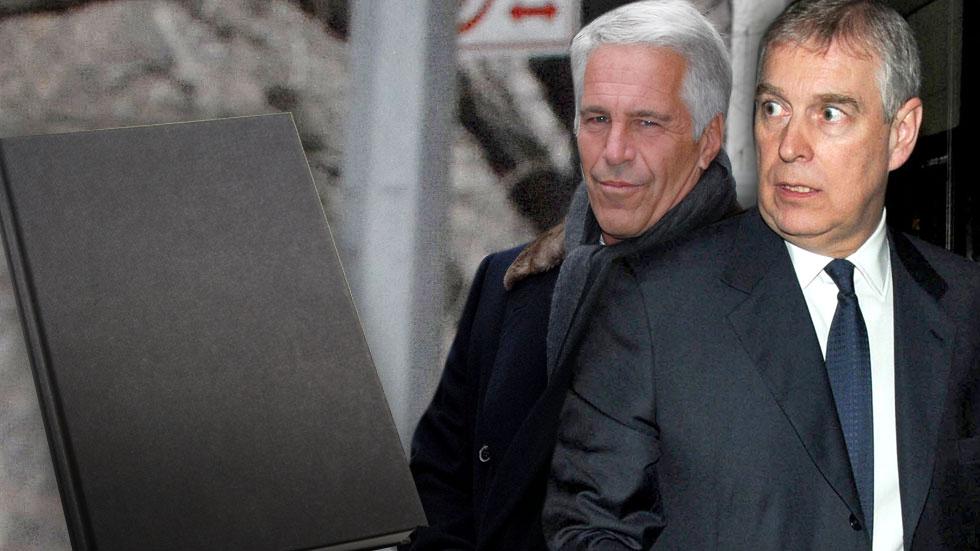 A missing black book that could hold all the answers, a secret past and loud sabre-rattling between the world's most prominent lawyers are among Wednesday's latest revelations in the ongoing sex scandal surrounding Prince Andrew and his ties to convicted sex offender Jeffrey Epstein.
'The Holy Grail'
Jeffrey Epstein's former butler Alfredo Rodriguez, who kept a detailed account of the sex offender's contacts and ongoings, died last week at 60 following a battle with cancer. Rodriguez's widow Patricia Dunn told Mail Online that "many secrets" died with her husband, as "he knew all about Prince Andrew" and his activities while spending time with Epstein. Rodriguez had a falling out with Epstein and kept the book -- which he nicknamed "The Holy Grail" and "The Golden Nugget" -- as a means of insurance against the billionaire. The book "detailed the full scope and the extent of Epstein's involvement with underage girls," attorneys said in the Epstein prosecution. The book also included personal contact information, and possible activity logs, for one-time Epstein associates such as former Pres. Bill Clinton, Mick Jagger, Donald Trump, Barbara Walters, Henry Kissinger and others; Rodriguez was convicted and sentenced to 18 months in custody three years ago after not handing it over to prosecutors in their case against Epstein. With Rodriguez dead, the book's whereabouts are unknown, with insiders telling the Mirror that Epstein's legal team is "petrified" it could fall into the wrong hands.
Article continues below advertisement
'Gobsmacked'
Ex-neighbors of the 30-year-old woman accusing Prince Andrew, Virginia Roberts, were shocked to learn that the woman they knew as a run-of-the-mill mom is in the center of an international sex scandal. Roberts, whose husband Robert Giuffre is Australian, lived on the Central Coast before moving back to the states. Sue Evrard, a Cellarbrations bottle shop worker in the area, said she "was gobsmacked" seeing Roberts on television as news of the scandal spread. "She was lovely -- she had two little boys and a little girl -- she was always really pleasant," Evrard told the Daily Telegraph of Roberts, noting that she never let on any association to the prince. Honor Symes, who lives in the home Roberts and her family did before heading to the U.S., called Roberts a "lovely lady" who was "well liked" -- and never gave any details of her past.
Legal Battle
Roberts' attorneys Paul Cassell and Bradley Edwards fired back with a lawsuit at legal legend -- and Epstein associate -- Alan Dershowitz, claiming the high-profile attorney defamed them in his interviews with media denying any wrongdoing via his association with the billionaire sex offender. According to court docs filed in Florida, Cassell and Edwards claim that Dershowitz "initiated a massive public media assault on their reputation and character." Dershowitz this week told CNN the pair are "sleazy, unprofessional, unethical lawyers" who should have vetted their client better under the circumstances. Dershowitz told the Wall Street Journal that the lawsuit filed against him "makes his day," as it gives him a "chance to litigate the case" and "expose their corruption."
Sex Offender Status
Prosecutors from the Manhattan District Attorney's Office three years ago controversially petitioned a New York City court to REDUCE Epstein's sex offender status from a Level 3 to a Level 1, which would have significantly less restrictions, because "there was only an indictment for one victim." The NY Post reported that judge Ruth Pickholz was stunned, telling the attorneys, "I have to tell you, I'm a little overwhelmed because I have never seen the prosecutor's office do anything like this" before classifying Epstein as a Level 3 offender, a decision that was upheld when appealed.