'Rude' Claudia Jordan Slams Porsha Williams: 'This Bitch Is Crazy'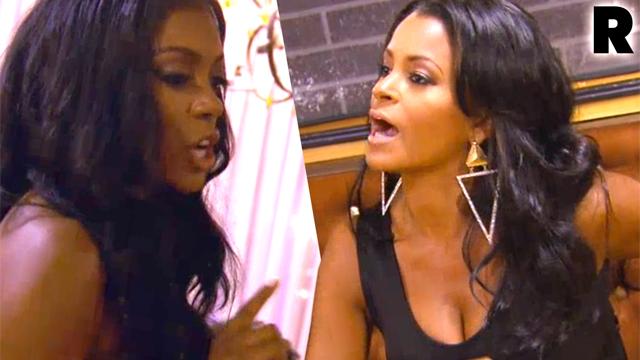 Article continues below advertisement
"Don't talk about me behind my back and you're good," Jordan shouts. But Williams has already wandered off to join another group.
Jordan then makes a sly comment about Williams - "This bitch is crazy" - just loud enough so that Williams can hear.
The drama doesn't end with Williams and Jordan. Kandi Burruss is dealing with a crisis as she breaks down in tears and her husband Todd Tucker lectures her about not checking someone's background.
Apollo Nida is getting ready to turn himself in to start his prison sentence and is also dealing with the end of his marriage to Phaedra Parks.
Parks, on the other hand, feels unsafe being around Nida after he threatened to burn down their house down.
Tune in for a new episode of RHOA Sunday nights at 8:00 PM EST on Bravo.