Shocking Claims! Phaedra Parks Says 'Psychotic' Apollo Nida Threatened To Burn Their House Down — Kids In Danger?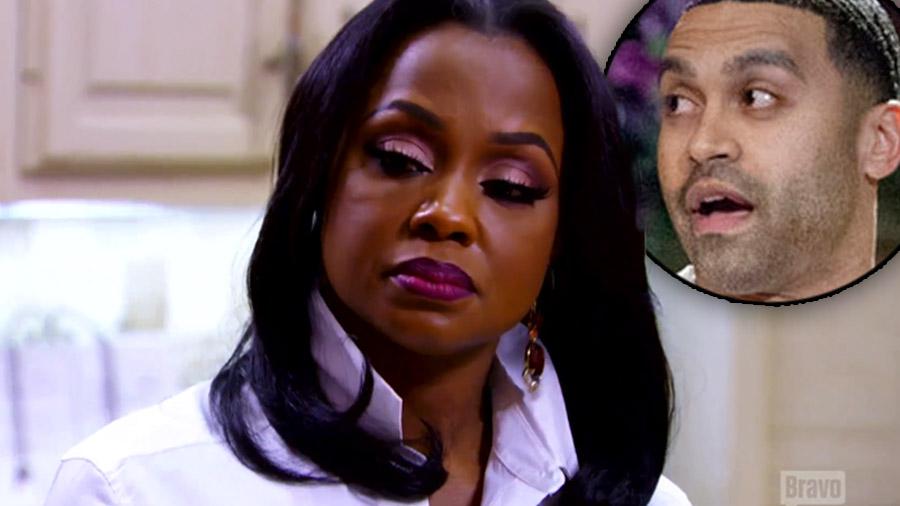 The days before Apollo Nida surrendered himself to prison were some of the darkest ever in his marriage to Phaedra Parks. Now, a new trailer for the upcoming episode of the Real Housewives of Atlanta shows just how scary their final hours were: According to Parks, "erratic" and "wild" Nida threatened to burn their house down!
"It's always something with Apollo," Parks tells her mother, Pastor Regina, in a preview for Sunday night's episode. "He's been acting erratic and crazy months now… drinking and just being a wild man."
Article continues below advertisement
"Now he's running around making up some crazy tale about how I must be having an affair," Parks says. "You've seen him. Just acting all kinds of foolish."
Parks blames Nida's crazy behavior on the fact that he is about to turn himself in.
"Apollo's definitely unraveling because he's going to prison very soon," she tells the cameras. "It's only a few days left till when he turns himself in and he's just making all kinds of threats.
He was even "threatening to burn down the house," she claims!
"He's just slamming doors, punching through the walls," she tells Pastor Regina. "He's punched through all the walls upstairs."
Parks even goes so far as to question his sanity.
"I sometimes wonder if he is suicidal himself," Parks says. "He just seems psychotic almost, you know?"
After hearing all of Parks' allegations, Pastor Regina says she thinks it's time for Parks and the kids to get out of the house for their own protection.
"You are my child and those children are my grandchildren," she says. "I'm not going to let you stay where he's threatening. It is not worth it. We're getting out of here for the safety of you and those children. Now he wants to do something to himself? Oh well, that's him. But we are going to protect you and those children, so we need to go."
Real Housewives of Atlanta airs Sundays at 8:00 PM EST on Bravo.