Wind Beneath Her Wings: Phaedra Parks Praises Her Mother As A 'Rock' To Lean On Through Difficult Times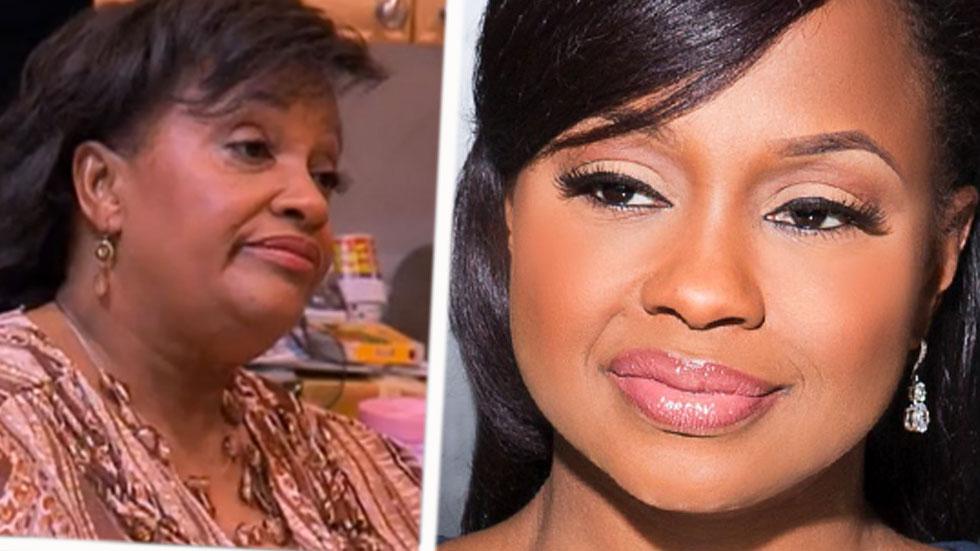 With husband Apollo Nida's arrest and conviction and the subsequent collapse of their marriage dooming her 2014, Phaedra Parks has leaned on the person whose nature is to nurture her: her mother, Regina Bell.
The Real Housewives of Atlanta star, in a new , reveals that Bell has been her primary source of support through the challenging time, as the responsibility falls squarely on Parks to care for her to sons with Nida, who's slated to serve eight years in prison in connection with his bank fraud and identity theft conviction.
Article continues below advertisement
"My mother is and always has been my rock," Parks, who's both an attorney and licensed mortician, said. "She is a tremendous source of strength for me, and provides me with guidance, love, and faith."
"I know that I can rely on her, and that she will always be there for me."
Parks — calling herself "incredibly grateful" to have such a caring and reliable mother to depend on, noted that Bell has not only provided much-needed support, but also sets an important example as well.
"Much of what I have learned about being a mother comes from my mom, and she has instilled in me a very good maternal instinct on which I rely everyday," she said.
The reality star opened up on some of the current routines she keeps with her boys Ayden, 4, and Dylan, 19 months.
"We have story time and pray every night before bedtime," Parks said, stressing that "as a parent, instilling core values and faith-based principles is important to me."