Actor Matt LeBlanc & Longtime Girlfriend Andrea Anders Call It Quits After Over 8 Years Of Dating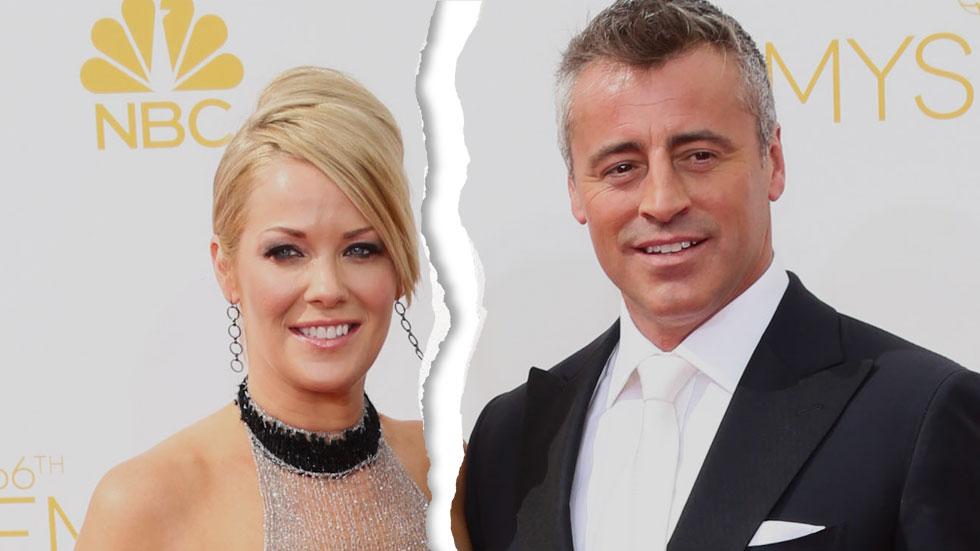 It's over! Maybe the supposed cheating scandal was the final straw – Matt LeBlanc and longtime girlfriend Andrea Anders announced they're officially calling it quits.
It was only a few months ago that LeBlanc was caught in the middle of a sticky – err, female – situation at a Halloween masquerade party. The actor began the evening innocently enough, but things took a turn around 1:30 a.m. when LeBlanc allegedly moved in on a couple of bottle service girls – right in front of two In Touch reporters!
Article continues below advertisement
Moments later, sources claim the Friends veteran made his way to a third woman, and proceeded to get very handsy with her. Unfortunately for LeBlanc, the whole thing was caught on camera. However, LeBlanc's reps vehemently shot down reports, pointing out that the actor arrived alone and "wasn't seen leaving the party with any women."
In light of actor's ways, it comes as no surprise the couple ultimately decided to split. According to Us Weekly, the Episodes star and actress decided to end things some time ago.
Questions were put to rest when LeBlanc attended the Episodes' season 4 premiere party in Los Angeles on Monday, Jan. 5, solo.
The couple was last seen together at the Emmy Awards in August.