Exclusive
'Friends' On Broadway? Jennifer Aniston Plots Musical Based On Her Famed TV Sitcom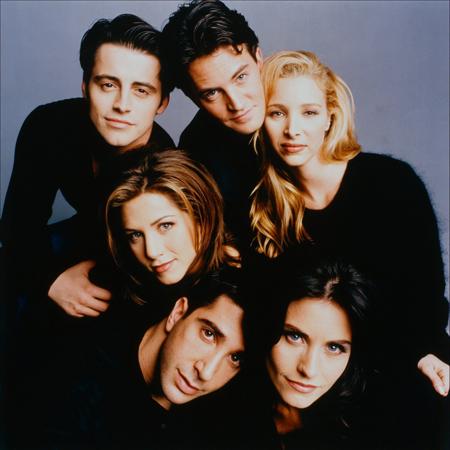 Fans have wanted a Friends reunion for years, but Jennifer Aniston has a bigger, "billion dollar" plan to revive the hit sitcom in a new way, RadarOnline.com has learned.
"Jen has completely fallen in love with the idea of a Broadway-ready Friends musical," one source revealed.
"It's even gotten to the point where she's had some deep talks with her friend Sheryl Crow about creating '90s style music for the project, which of course would feature an entirely new crop of actors playing young versions of the now 40-something Friends stars."
Article continues below advertisement
From 1994-2004, Aniston and her co-stars Courteney Cox, Lisa Kudrow, Matt LeBlanc, Matthew Perry, and David Schwimmer ruled TV playing a close circle of friends living in Manhattan.
Since Friends ended its megahit run, the show's co-creator, Marta Kauffman, has claimed there will never be a reunion on TV or on the big screen a la Sex and the City. To Kauffman, the characters had grown up and there was "no need" to risk tarnishing the Friends legacy by bringing it back.
In 2012, Aniston, who played Rachel, didn't seem keen on a film reunion, either, telling The Hollywood Reporter, "I can't imagine how you would do it. It's not normal. Friends is in your living room; Friends is not in a movie theater. It doesn't make sense to me. I think it would be going against its authentic self."
However, the insider said Aniston, now 45, has changed her tune because a Broadway musical is another story!
"Jen has told friends that Glee singing powerhouse Lea Michele would make the perfect Rachel in this project, and it simply becomes a matter of convincing Jen's good friend, Warner Bros. executive Peter Roth, of the viability of the idea.
"The show's creators can actually be bypassed if Jen can get the studio on-board.
"Jen thinks the whole idea is hilarious and too fun to pass up, and she also jokingly refers to it as her 'billion dollar idea,' " the source told Radar.