'She's Done!' Furious Kathie Lee Gifford 'Ready To Walk' Out On 'Today' After 'Blow-up With Her Boss,' Insider Claims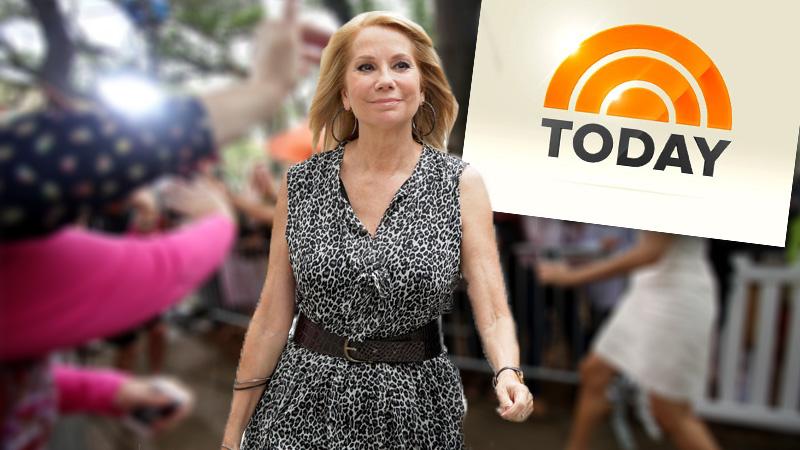 Kathie Lee Gifford has been sitting comfortably as the popular co-host of the fourth hour of the Today show for nearly seven years. But a new report claims that Gifford is "ready to walk" following a recent blow-up fight with her boss, NBC News President Deborah Turness.
"Kathie had a huge fight with Deb and the talk in the hallways is that she's done," a high-level insider told The National ENQUIRER.
Article continues below advertisement
The fight allegedly erupted over Turness's refusal to air Gifford's 18-minute musical, Not Today and Tomorrow's Not Looking Good Either.
"It was supposed to air before NBC's Peter Pan Live in December," the network insider told The ENQUIRER, but never made it to primetime.
Since it hasn't found a home on the Today show either, an insider said Gifford "was furious and felt betrayed."
Faced with the possibility of her departure, the network is now "frantic," said the source.
The former Live! With Regis and Kathie Lee star began co-hosting the fourth hour of Today with Hoda Kotb in 2008 and, according The ENQUIRER, "It's been one of the show's few successes during its slide to second place behind ABC's Good Morning America."
Although Gifford leaving the show would be a huge blow for NBC, the industry insider says that it would "not be the end of Gifford," however.
"Kathie Lee is only 61, and would love nothing more than moving to another network in an act of revenge," the source told the magazine.
Article continues below advertisement
"Nerves are already frayed at Today, with the network shaking up the show while co-hosts Savannah Guthrie, Willie Geist and Natalie Morales worry about their jobs on the chopping block."
As previously reported by The ENQUIRER, "Kathie Lee still hasn't settled her score with Kelly Ripa after being replaced as co-host of Live! Kathie Lee's like a dog with a bone – she just can't let it go."
The insider adds, "That's why if Kathie Lee leaves NBC, it won't be the last fans see of her!"
UPDATE:
An NBC News insider tells Radar, "The musical aired on the TODAY show in December to much fanfare and everyone at the show, including management was thrilled with it. It was such a hit with staffers, the TODAY show even played it on a loop at the show's holiday party. Kathie Lee and the entire TODAY show anchor team has the support of NBC News executives."
For more on the bitter feud, pick up the latest issue of The ENQUIRER, on stands now!