Exclusive
Mentor Or Monster? Dr. Luke Argues Kesha's Mom's Emotional Abuse Claims Are 'Scurrilous And False'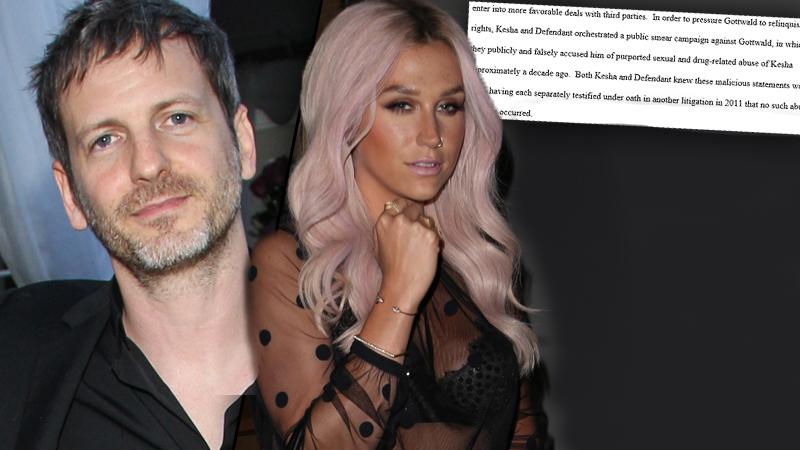 Kesha's mother waited too long to sue Dr. Luke for alleged "infliction of emotional distress" on her, the music producer argues in a court filing obtained by RadarOnline.com.
The legal war was launched last October when Kesha — full name Kesha Rose Sebert — filed a lawsuit against Dr. Luke — real name Lukasz Gottwald — seeking to get her recording contract voided because of his alleged "sexual and drug-related abuse" of her.
Article continues below advertisement
Dr. Luke's lawyers immediately responded with their own defamation lawsuit against Kesha, citing what they call the singer's "scurrilous and false statements of purported physical and mental abuse." Kesha made up the accusations only to void her deal "because she wanted to enter into more favorable deals with third parties," they contend. Kesha's mother, Pebe Sebert, was named as a codefendant for allegedly interfering with Luke's contract with the singer.
Kesha's mother then filed a counterclaim last month that argued that Gottwald's abuse of her daughter caused her emotional distress and that the producer made misrepresentations to the singer and mother when they agreed to work with him.
Dr. Luke's lawyers argue in a new court filing that the law in Tennessee, where Sebert filed, has a one-year statute of limitations on intentional emotional distress claims and the alleged abuse was several years ago. "The Counterclaim does not allege that any purported conduct occurred within a year prior to the commencement of this action which could plausibly give rise to an IIED claim under any applicable standard," the documents state.
Article continues below advertisement
The misrepresentation allegations are "vague" and also too late for Tennessee's three-year limit on such claims, Gottwald's lawyers contend. Although she claims Gottwald went back on his promise to let Kesha's mom be a co-writer on her songs, she did get credit for co-writing at least three songs on each of her daughter's releases, his lawyers say.
The arguments in Tennessee could soon become irrelevant if the judge agrees with Dr. Luke's contention that all legal issues must be decided in a New York court. That's where their contract specifies for legal challenges to be handled.
Kesha's lawsuit filed in Los Angeles in October claimed that Dr. Luke repeatedly tried to have sex with her, and encouraged her to drink and use drugs starting when she was 18. She claimed his insults about her body — including allegedly calling her "a fat f***king refrigerator" — landed her in rehab.