'Grateful' Chuck Lorre's Warm Comments Toward Charlie Sheen Leave Door Open For Final 'Two And A Half Men' Cameo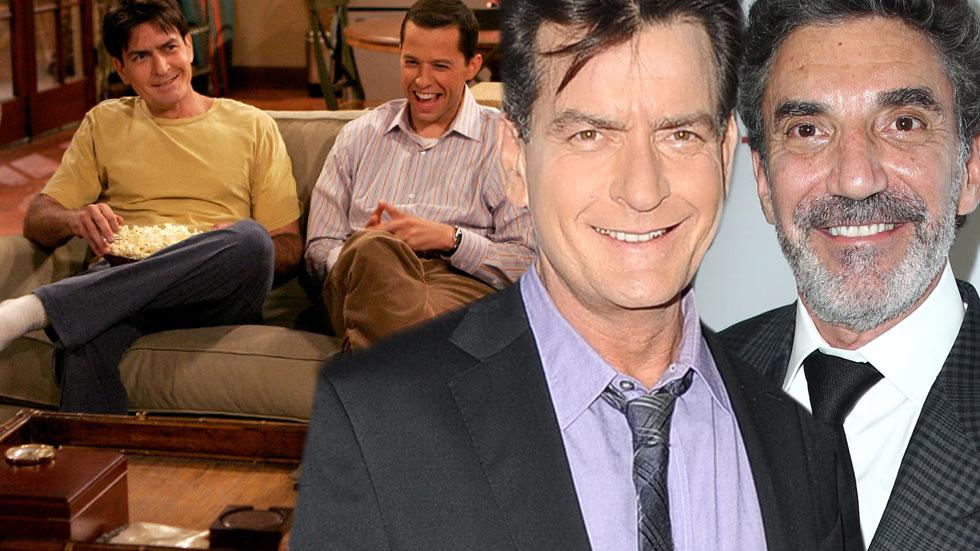 Could the TV surprise of the decade be on the way?
Two and a Half Men creator Chuck Lorre spoke highly of one-time rival Charlie Sheen's time on the CBS comedy Thursday, seemingly leaving the door open for the actor to make one last cameo.
Lorre, speaking at a news conference Thursday, had kind words for his former leading man while speaking about the comedy's final season.
"It would be inappropriate not to acknowledge our success with Charlie and how grateful I am and we are," said Lorre, the mind behind The Big Bang Theory and Mike & Molly. "I have nothing but good feelings for those eight-and-a-half years."
Article continues below advertisement
While Lorre didn't directly address the possibility of Sheen appearing, he teased that writing the last installment of the wildly-successful comedy has been "a tricky sticky wicket," balancing between the Sheen era and , Ashton Kutcher.
"The show has morphed into something else entirely for the last four years to something we love," Lorre said. "How to honor both is the challenge of this finale, and the other challenge is how to get people to watch it without telling them what it is.
Article continues below advertisement
Two and a Half Men's one-hour series finale is slated to air Feb. 19 at 9/8c on CBS.