Exclusive
Charlie Sheen's 'Anger Management' TV Show Not Renewed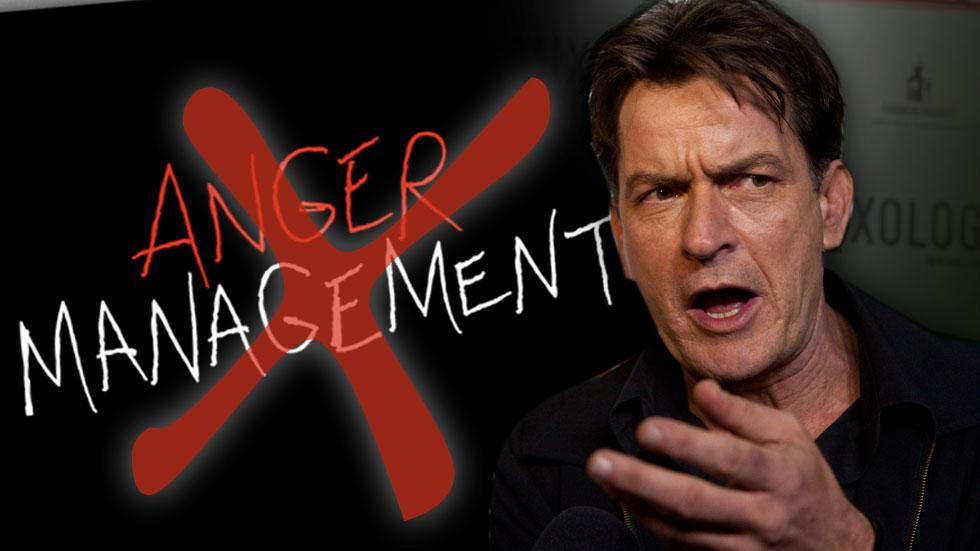 Charlie Sheen is today looking for a new job after his television show "Anger Management" was not renewed for additional episodes, RadarOnline.com has exclusively learned.
The news was confirmed to the 49-year-old star along with cast and crew late on Friday.
The cable network, FX, and producers, Lionsgate, announced their decision on the eve of the 100th episode and series finale of "Anger Management," which is scheduled to air Monday night.
Article continues below advertisement
"I am beyond proud of what we accomplished over the course of 100 episodes of Anger Management," Sheen said in an exclusive statement to RadarOnline.com.
"We created something uniquely special with some of the most talented individuals I have ever had the privilege to work with. My sincere thanks to all for their unwavering love and support. Here's to the next chapter."
That next chapter will include a guest role in an upcoming episode of ABC's The Goldbergs playing the cameo role he had in Ferris Bueller's Day Off.
As for his more immediate plans, Sheen's publicist, Jeff Ballard, told RadarOnline.com "Charlie is planning on spending the holidays with his family, children and friends and looks forward to what 2015 has to offer."
In the wake of Sheen's demise from Two and a Half Men, Anger Management was initially tested for 10 episodes in a deal where if it met a designated ratings threshold for its initial run, a further 90 would be ordered.
The show opened at an impressive 5.5 million viewers and FX gave the green light to more episodes.
The series entered broadcast syndication this past fall and is airing seven days a week on broadcast stations worldwide.