Charlie Sheen Hopes To Guest Star In 'Two And A Half Men' Finale – Will Producer Chuck Lorre Allow It?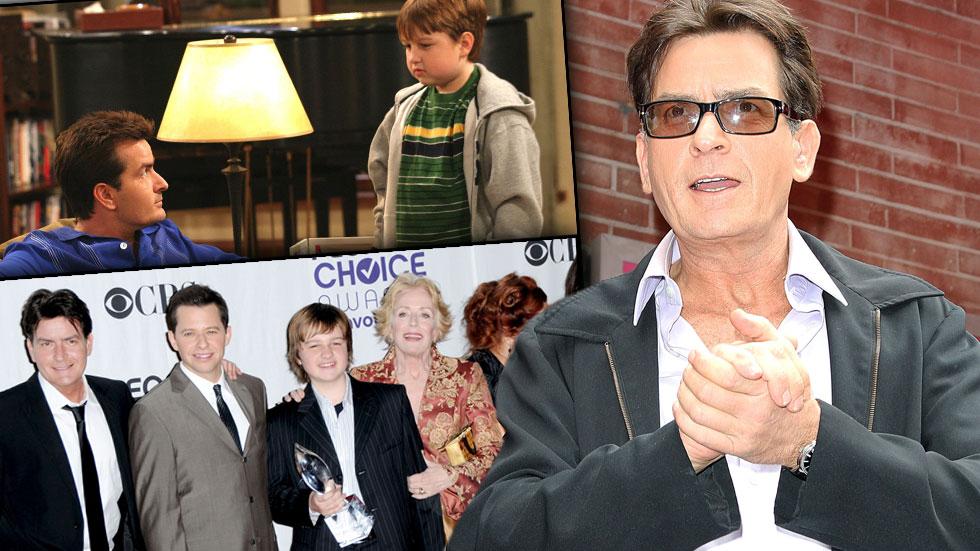 It's been nearly four years since Charlie Sheen was dramatically fired from hit TV show Two And A Half Men. But could the bad-boy star be ready for more?
In an exclusive interview with The National Enquirer, Sheen reveals his desire to guest star "for the fans" in the series finale.
Though Sheen may be closer to forgiving show producer Chuck Lorre for their icy fall-out, he certainly hasn't forgotten. The troubled star even compared Lorre to his latest TV installment, Anger Management:
Article continues below advertisement
"We are not being run by a man who insisted on not having any fun doing a comedy, which I am still baffled by," he told the Enquirer.
Sheen is notorious for badmouthing his claim-to-fame series, tirelessly maintaining that he spent a decade converting Lorre's "tin cans into gold."
Of course, the Wall Street star also spent much of his Two And A Half Men career stirring the pot. In 2011, his public meltdown stole headlines across the nation, with reports of wild parties, hordes of women and plenty of drug usage. Lorre ultimately axed the actor.
MORE ON:
Two and a Half Men
Sheen remains hopeful, however, especially thanks to "outpouring support" from fans.
"My dream is to be in the last scene of the last show," Sheen shared. The star alluded to having plans up his sleeve that he doesn't plan to "spoil" yet.
Do you think Charlie Sheen will be invited back to the show? Let us know in the comments below!