Exclusive
'Two And A Half Men' Feud Reignites: Charlie Sheen Slams Series Creator Chuck Lorre In Epic Rant — Caught On Video!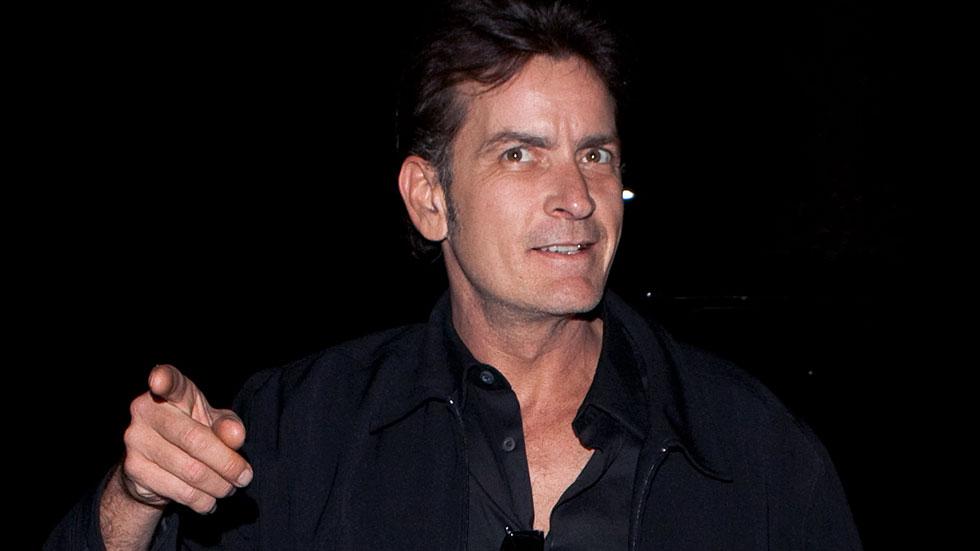 Watch out world: The warlock is on the warpath yet again! After laying low for months, Charlie Sheen let loose in a classic rant against Two and a Half Men creator and Executive Producer Chuck Lorre in L.A. this weekend, and RadarOnline.com has all the details!
Sheen and Lorre — who the actor once called a "p*ssy punk" — are at odds again over the series finale of Two and a Half Men, set to air on February 19, after 12 seasons. Sheen was on board for eight of those before he flamed out in an epic — and very public — war with Lorre. Now, he'd like to return for the last episode, but claims in the new video that Lorre has banned him from set!
Article continues below advertisement
"Here's what sucks," Sheen said in the video, filmed December 6 in L.A. And obtained by Radar. "I got clearance from the whole cast. CBS President & CEO Les Moonves … All the suits."
"There's one guy who's blocking it," he continued. "Guess who that would be."
"Chuck?" the videographer asked.
"Yeah," Charlie said. "We should start a poll, who wants me on the show!"
He insisted, "It's a tip of the hat to fans, and if it doesn't happen, it's a crime against entertainment humanity. And that's on you Chuck, if you don't let it happen."
"Do the right thing, Chuck! Get out of your own way," Sheen begged, before sneering, "Oh wait, that's impossible."
Sheen sued Lorre and Warner Brothers for $100 million after he was fired from the show in 2011, and settled out of court.
For more of his Lorre slam, and what he has to say about the Season finale of his own show, Anger Management, watch the video here!
Do you want to see Sheen on the series finale? Let us know in the comments!