Charlie Sheen Likely To Settle With Warner Bros. For $25 Million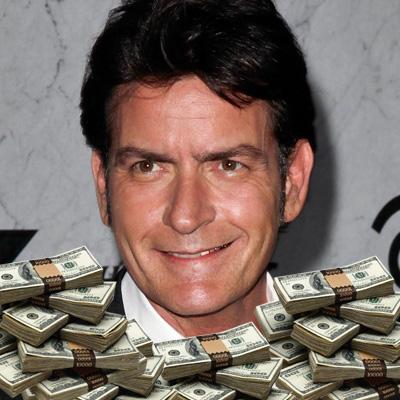 Charlie Sheen will likely settle out of his contract with his former Two and a Half Men bosses and Warner Bros. for $25 million and future syndication profits, the Los Angeles Times reported Monday.
Sheen's camp and the show were coming to the final details of a resolution, as the show's ninth season rolled out Monday.
After Sheen was fired from the show following his public fallout with executive producer/creator Chuck Lorre this past spring, he sued Warner Bros. for $100 million for wrongful termination.
Article continues below advertisement
Arbitration was ordered by a judge in the case, and a status report had been slated for December.
Sheen was the highest-paid actor in TV history, nailing down reportedly $1.2 million to $2 million per episode before the falling out with Lorre and the studio.
While Sheen was vocal about his anger at first -- he called Lorre a "turd" and former co-star Jon Cryer a "troll" -- he's calmed down considerably, disappearing from the limelight for a few months before recently re-emerging a seemingly-changed man, with no hard feelings toward the show.
In an interview with Matt Lauer on The Today Show last Friday, Sheen said he would have fired himself under the same circumstances, and admitted he'd be tuning into the show's season premiere. And at Sunday's Emmy Awards, the kinder, gentler Sheen resurfaced in a surprise presenter role, wishing the show's cast and crew "nothing but the best for this upcoming season."
Two and a Half Men airs Mondays at 9/8c on CBS.