Exclusive
It's Over! Amber Portwood Breaks Up With Much Older Boyfriend Matt Baier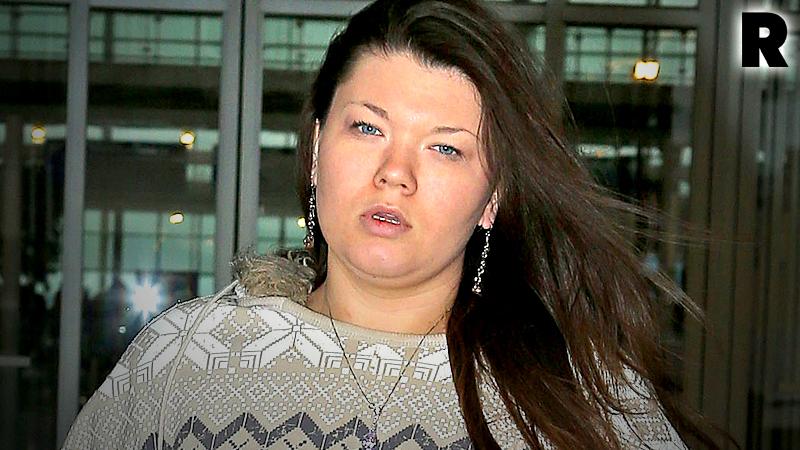 It's a tough time for Amber Portwood.
A month after her father, Shawn Sr., succumbed to liver disease at just 50, the Teen Mom star, 24, split from her boyfriend Matt Baier, 43, RadarOnline.com can exclusively reveal.
"They broke up earlier this week" an insider tells RadarOnline.com. "They have a very tumultuous relationship."
Another source says the mom of 6-year-old Leah never trusted the divorced dad, and suspected him of cheating.
Article continues below advertisement
Portwood recently stopped following Baier on Twitter.
But just last week, she gushed about him to her 113 thousand followers.
"I'm blessed to have you by my side through these hard times" she said. "Love you."
Baier did have his good moments. When his girlfriend's father fell into a coma in early December, Baier drove Portwood from Indiana to Florida so they could join the family at the hospital.
Baier "sat in the waiting room the entire time and even watched my son" Portwood's brother Shawn Jr. told RadarOnline.com.
However, the unemployed Massachusetts native did have a disturbing past. As RadarOnline.com exclusively reported, Baier has been arrested for DUI, writing bad checks and assault.
He also continuously bashed Portwood's Teen Mom castmates, particularly fellow recovering addict Jenelle Evans, 23, on Twitter before the couple ever met.
"All the TM's write books. What shd @PBandJenelley_1 be called. I suggest 'Drugs before Hugs – my life as a Trainwreck' #nameJenellesbook" he posted over the summer.
Do you think Amber is better off single? Sound off in the comments.