Exclusive
Amber Portwood's Heartbreak: Beloved Father In Coma Awaiting Liver Transplant, Teen Mom & New Boyfriend Rush To Bedside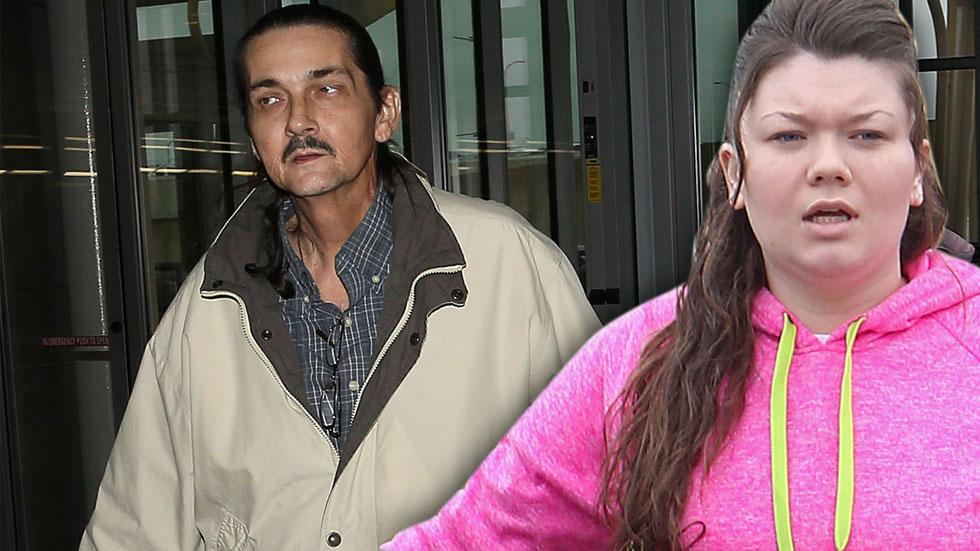 Since her release from prison late last year, Amber Portwood seems to be in a good place. She claims to be off drugs and in love with a new man, who RadarOnline.com has exclusively identified as Boston native Matthew Baier, 43.
However, the Teen Mom star, 24, is currently coping with heartbreaking family troubles. Sources tell RadarOnline.com that her beloved father, Shawn Portwood Sr., is currently in a medically-induced coma at a Florida hospital.
Article continues below advertisement
"Everyone please pray for my father he's in ICU…I appreciate it and sending love always," the doting mom of Leah, 5, tweeted on December 14.
Amber's brother Shawn Portwood Jr. tells Radar that their dad is recovering from liver surgery and now awaiting a transplant.
Though Amber and Shawn Jr.'s estranged uncle David Portwood told The TV Page that the 50-year-old's liver has shut down, Shawn insists the organ hasn't failed completely.
"His liver isn't functioning correctly, and he does need a transplant," he tells Radar. "He has been in an induced coma since Thursday so he can heal from surgery."
Shawn Jr. also slams David's claims that Shawn Sr. is "ready to die."
"That's completely untrue," the aspiring police officer and father of two, 27, huffs. "My dad can't even move his head up and down, and there's no possible way he could answer any questions right now."
Article continues below advertisement
"David is a very manipulative person. I told my grandmother that I don't trust him being at the hospital."
Shawn Jr. says he and Amber, who chronicled her father's battle with alcoholism in addition to her own addiction issues in her new memoir Never Too Late, are even more enraged that David snapped a photo of their unconscious father in his hospital bed and sent it to a blog.
"My grandmother asked him not to take any photos," Shawn Jr. says. "He is very shady."
Fortunately, other family members and loved ones stepped up to support Shawn Jr., Shawn Sr. and Amber.
According to Shawn Jr., Amber's boyfriend Baier drove the distraught reality star the entire way from Indiana to Florida last week so she could rest while traveling to her dad's bedside.
"He sat in the waiting room the entire time and even watched my son," Shawn Jr. tells Radar.
Baier and Amber returned to Indiana three days later because she was suffering from strep throat and didn't want to infect her ailing father, Shawn Jr. says.
Now, the family is asking for prayers.
"When my father found out he had a liver condition 11 years ago, he quit drinking and turned his life around," Shawn Jr. recalls. "Amber and I are very close to him."