Teresa Giudice Reportedly Seeking 'Chubby' Nanny For Daughters— So Joe Won't Cheat!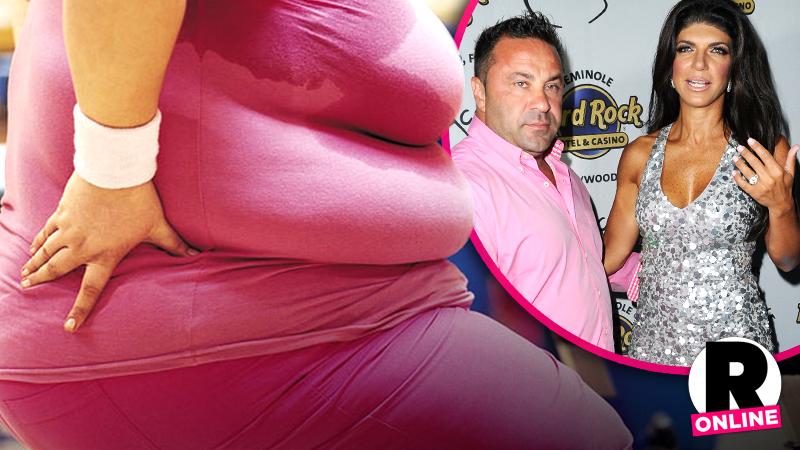 She may be broke, but prison-bound Teresa Giudice is interviewing experienced nannies for her four daughters.
According to Us Weekly, the Real Housewives of New Jersey star, 42, who will enter prison on January 5 for a 15-month sentence stemming from fraud charges, doesn't trust her hubby Joe's parenting skills, so she's shelling out big bucks for a full-time babysitter.
But only plain Janes should bother filling out an application.
Article continues below advertisement
"For a few weeks, Teresa was phoning agencies looking for a 'chubby' nanny," an insider tells the magazine. "She wants someone who doesn't pose a threat."
As RadarOnline.com exclusively revealed, Teresa has been "fuming" that Bravo aired footage of nemesis Teresa Aprea alleging that Joe had been unfaithful in the "Secrets Revealed" special episode.
"Joe has always had a wandering eye," a source recently told Radar.
According to Us, the disgraced reality star isn't opposed to hiring a male nanny.
"She started contacting agencies, asking for a gay 'manny,'" a source tells the magazine. "But she was told asking a person's sexuality isn't appropriate."
Before she surrenders her freedom in just a month, Teresa is also looking to savor every last minute with her girls.
Us reports that the doting mom plans to throw an early joint birthday party for aspiring singer daughter Gia, who turns 14 on January 8, and Joe's mother Filomena, who also celebrates her big day next month.
"Joe convinced her to throw a party at the house right before she heads off to do her time," an insider says.
Should Teresa hire a nanny for the kids? Sound off in the comments.