Exclusive
Desperate Housewife! 'RHONJ' Star Teresa Giudice Slashes Mansion Sale Price By $500K As Judge Orders Her To Pay Up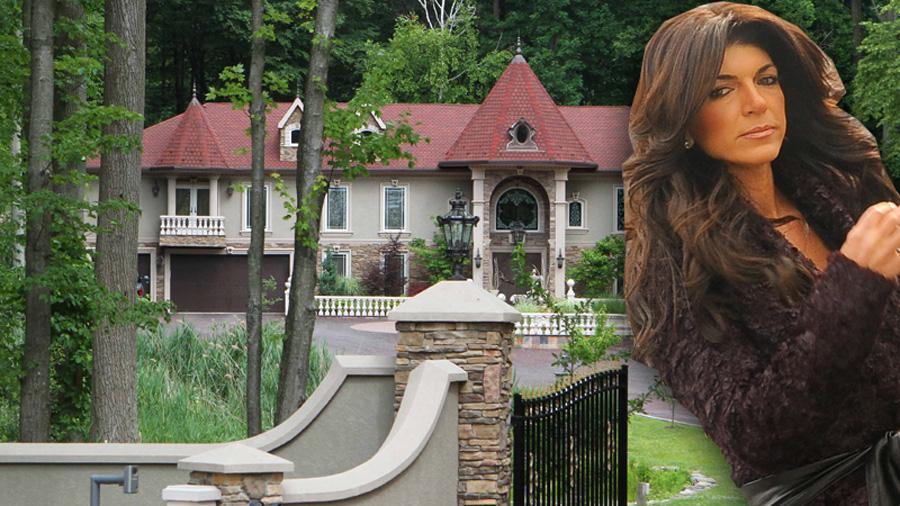 The countdown to prison is on for Teresa Giudice. Due to report to serve her time on January 5, the Real Housewives of New Jersey star is scrambling in her last weeks to spend time with her family, tie up loose ends, and — more importantly — make enough money to pay off her massive restitution bill. Now, RadarOnline.com has learned, as a court orders her to pay more than $200,000 in restitution, she's taken to desperate measures, slashing $500,000 of the sale price of her mansion!
Article continues below advertisement
Teresa and her husband Joe put their Towaco, New Jersey, home on the market for early $4 million in September. With six beds and six baths, the 10,044 square foot home is only worth around $2 million, according to Zillow, and indeed, so far there have been no buyers at the inflated price.
As such, the couple slashed the price $500,000 on November 7, to $3,499,000.
Just three days later, the judge in her fraud case, Judge Esther Salas, signed a new order of forfeiture for Teresa and Joe.
According to the document, obtained by RadarOnline.com, Teresa still owes the federal government $214,588.90 "pursuant to her plea agreement," even though she's already paid $200,000.
Should she fail to pay, the government can go after her assets, "until the forfeiture money judgment is paid in full," the document states. She can either establish a payment plan or surrender her assets, the document notes.
The U.S. Attorneys Office "is authorized to conduct any discovery needed to identify, locate, or dispose of forfeitable property," the document notes.
In the meantime, her spending habits haven't exactly been in line with her financial state. As RadarOnline.com reported, she recently splurged $1,000 on a new coat.
Story developing.