Exclusive
Sweet Deal! Teresa Giudice Convinced Gelato Company To Float Her $50K Loan For Glam Squad, Legal Fees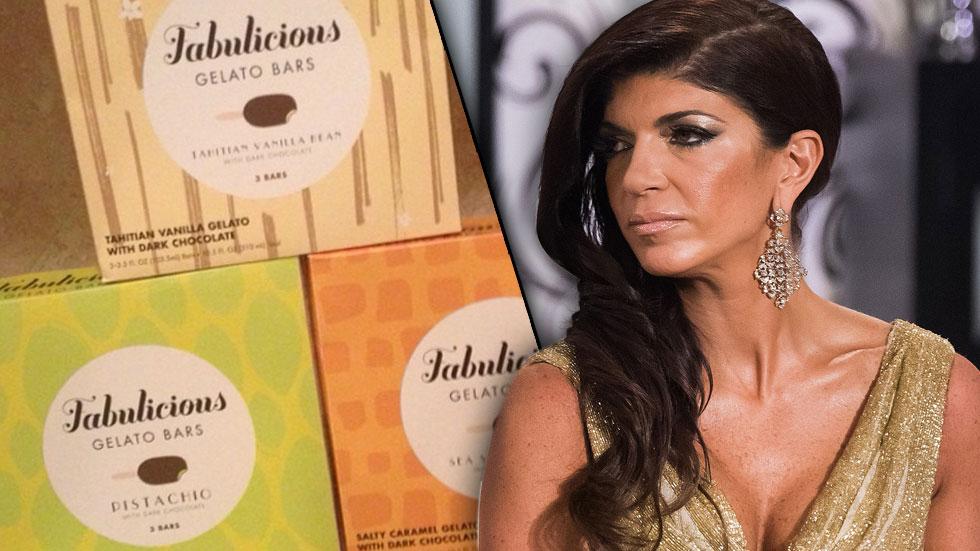 Despite mounting legal bills, Teresa Giudice was still living the sweet life in the days before her sentencing, RadarOnline.com has learned — because the mother of four managed to land a $50,000 loan from Just Desserts, the company that was making the reality star's now-defunct gelato bars!
"Teresa and Joe were broke, broke, broke before Just Desserts gave them a loan for $50,000 in late August," an insider told RadarOnline.com. "There was no money to put gas in the family fleet of luxury vehicles, including Teresa's Mercedes. There were legal fees to pay, and of course, Teresa's glam squad consisting of hair dresser and make-up artist, were going to be needed for their work on her sentencing day."
Article continues below advertisement
"Just Desserts was paid back the $50,000 from profits of the Bravo interview with Teresa and Joe," a family source told RadarOnline.com.
After being sentenced to 15 months in prison, Just Desserts severed ties with Giudice.
"Grocery store owners said their customers didn't want to buy anything associated with Teresa," according to an insider. "There was absolutely zero interest in the gelato bars before Teresa was sentenced, and none since."
On Wednesday, a rep for Just Desserts confirmed to RadarOnline.com that the gelato product line is "on hold," but insisted, "There is no truth to the rumors that we do not want to be in business with Teresa."
However, sources within the dessert company insist, "The relationship with Teresa is indeed done. This won't change when Teresa gets out of prison."
Reps for Giudice and Just Desserts both said "no comment" on the loan.