Exclusive
Sad Milestone: Susan Powell Can Now Be Declared Dead After Five Years Missing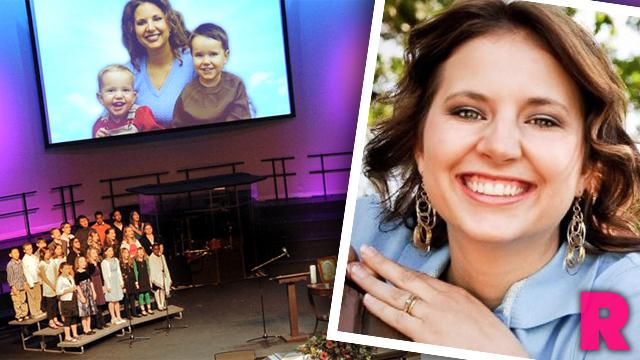 This Saturday marks the five-year anniversary of the last time Susan Powell was seen alive. Always a difficult day for her family, the anniversary is especially heartbreaking this year because it marks the day that she can be considered dead under Utah law. But now sources close to the family tell RadarOnline.com exclusively that despite the sad milestone, they will "never quit" trying to find her.
Article continues below advertisement
"The family still holds out hope for a miracle that she can be found," the lawyer for Powell's parents, Anne Bremner, tells RadarOnline.com exclusively.
Her father, Chuck Cox, has not given up trying to solve the mystery of his daughter's disappearance from her home in a Salt Lake City, Utah, suburb Bremner says.
"No, he'll never quit," she insists. "As Winston Churchill said, 'Never, never, never, never quit.'"
Police ended their formal investigation into Powell's disappearance after husband Josh Powell killed himself and their two children in 2012.
"There has never really been a case like this," Bremner says. "It is compounded by the death of the boys, the manner in which they were murdered, that Josh would take a hatchet to the kids and set the house on fire."
The Cox family is hoping that "out of some tragedy, comes some triumphs," Bremner says.
Article continues below advertisement
Several foundations have been created since the Utah mom's disappearance, including the Susan Cox Powell Foundation, which helps domestic violence victims, and the Charlie and Braden Foundation, which benefits families of missing or murdered children, she says.
Attention on the case led to prison for Josh Powell's father — Steven Powell — after a 2012 search of his home revealed photos of two young girls who lived in his Washington state neighborhood. He was released from prison earlier this year after serving time for a voyeurism conviction, but he's back in jail now awaiting child porn charges. Powell was also sentenced to 40 days in jail last week for failing to get court-ordered sexual deviancy treatment.
Chuck Cox, who was appointed as conservator for Susan, as she is a missing person, could become executor of her estate once she is declared legally dead by a judge, Bremner said.
The Cox family, however, is still facing legal challenges by Josh Powell's relatives who are battling for control of the $2.5 million in life insurance payoffs for Susan.
A candlelight vigil is planned on Saturday in the Salt Lake City, Utah, suburb from where she disappeared on December 6, 2009. Another memorial is scheduled at Woodbine Cemetery in Puyallup, Washington, where Powell's two sons Charlie and Braden, who were seven and five when their father murdered them, are buried.