He'll Never Give Up! Four Years After She Disappeared, Susan Powell's Father Is Still Searching For His Missing Daughter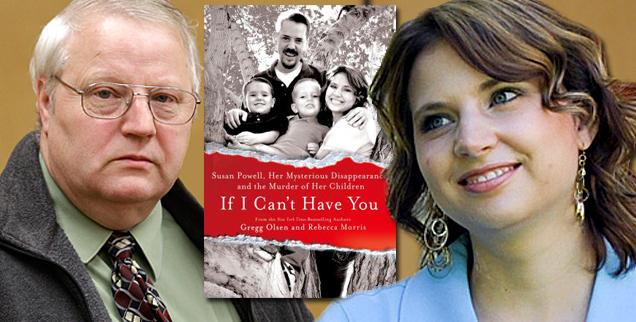 Though police called off the active search for Susan Powell last spring, the missing Utah woman's father, Chuck Cox, refuses to stop looking for his beloved daughter.
In their new book, If I Can't Have You: Susan Powell, Her Mysterious Disappearance, and the Murder of Her Children, authors Gregg Olsen and Rebecca Morris reveal that Cox is exploring a 400-mile radius— containing parts of Oregon, Idaho, Montana, Wyoming, Colorado, Nevada, Utah, Arizona New Mexico and California— looking for clues as to where Susan's presumed killer, husband Josh Powell, and his younger brother, Mike, could have dumped her dead body.
Article continues below advertisement
Police suspect that Josh murdered his wife on December 6, 2009, then traveled 400 miles from his West Valley City, Utah home with Mike to hastily get rid of the evidence. (In a shocking twist, Josh killed his two young sons with Susan, Charlie and Braden, and then himself in his Washington home on February 5, 2012. Mike committed suicide just over a year later— days after learning he was becoming a focus of the investigation.)
Shocking Stories You Didn't Believe But Turned Out To Be True
Olsen and Morris write that Cox believes the brothers headed north, possibly down farm roads off interstate 84.
"Now it's just Chuck and a private investigator driving the roads," the authors write. "They hand out flyers with photos of Josh and Mike and their two gray cars. Someone must have seen something."
While Cox's daughter, Denise, sometimes joins her father on the rides, his wife, Judy, stays home.
Article continues below advertisement
"It's all so painful, even after the passage of time," Olsen and Morris explain. "She's grateful for his resolve…He's fighting for their daughter and their grandsons."
Though it's been more than four years since his daughter disappeared, Cox even believes Susan could still be alive.
"We still have a small hope that maybe she is being held captive somewhere and will be able to get free," Cox said in 2012. "It's not much of a hope, and it's not realistic, we understand that. We still haven't given up."
As RadarOnline.com exclusively reported, Olsen and Morris also reveal Josh refused to give his wife and their sons food before her disappearance, and friends even suspected he poisoned Susan in the months before the tragedy.