What Ever Happened To Susan Powell? The Search Resumes For Missing Utah Woman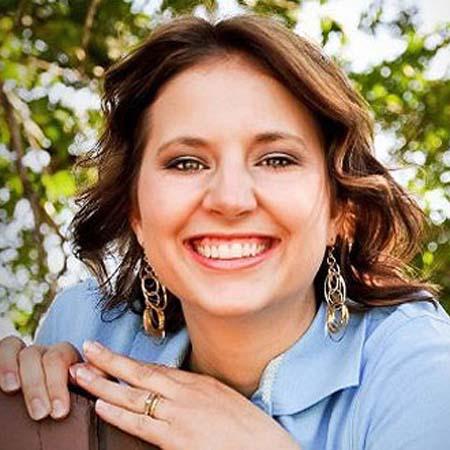 In a missing persons case that turned into a national obsession, investigators with cadaver dogs will resume their search Thursday at a farm near Salem, Oregon for the remains of Susan Powell, a young wife and mother who mysteriously vanished from her home in West Valley City, Utah on December 6, 2009.
Police -- hoping the dogs will pick up the scent of human remains -- began searching the rural property on Tuesday.
Article continues below advertisement
Authorities decided to scour the heavily wooded area after a search of a storage unit in Puyallup, WA. uncovered evidence that pointed them to the property in Oregon. At this time, there's no further information known about the nature of that evidence.
The Oregon property is connected to Josh's aunt and uncle on his father's side. According to the property's owner, Powell's relatives have not lived on the property for more than a year. The current renter told KPTV-TV (Fox 12) in Oregon that he has no ties to either the Powell or Cox families.
Susan's father, Chuck Cox said in an interview Wednesday night that the massive search unfortunately didn't turn up any sign of his daughter, who was 28-years-old at the time of her disappearance.
"I'm disappointed," said Cox, who accompanied some of the search dogs on the search. "I just don't know where she is, but we'll keep looking for her."
As RadarOnline.com has previously reported, Susan was reported missing in December 2009 after she didn't show up for work. Her husband, Josh, inexplicably claimed he took the couple's two young boys, 5-year-old Braden and 7-year-old Charles, on a midnight camping trip in freezing temperatures the night his wife vanished.
Article continues below advertisement
Authorities long considered Josh Powell a "person of interest" in his wife's disappearance, but he was never charged with any wrongdoing.
As the case intensified, in February 2012, Josh attacked his two sons with a hatchet in a house in Pierce County, WA., and then set it on fire, killing himself, and his two boys.
Josh committed the heinous act after a child protective services worker brought the boys to the home for what was supposed to be a supervised visit with their dad. The worker was blocked from entering, and the home then burst into a gas-fuelled inferno.
Only days earlier, a court had Josh to undergo an intensive psychosexual evaluation as part of an ongoing custody dispute involving his kids, who were living with Susan's parents since his wife's disappearance. Susan's parents wanted to keep the two boys in their care permanently.
Adding to the intrigue in this case, Josh's father, Steven Powell, was convicted of voyeurism in May 2012 for recording images of two girls in a bathroom at a neighboring home in Puyallup, WA. He was sentenced to more than two years in prison.
Article continues below advertisement
Investigators said that among the images recovered from Steve's home were thousands of Susan that appeared to have been taken without her knowledge. There were also journals in which Steve detailed his obsession with his daughter-in-law.
Much of that evidence had been barred from his trial as unduly prejudicial against the defendant. Steve was not charged with acts of voyeurism involving Susan because authorities couldn't prove she didn't know that she was being taped.
Steve Powell is scheduled to be released from prison within the next several weeks, due to credit for time served and good behavior, a department of corrections spokesman said.