Exclusive
No Shame! Scott Disick Jokes About Cocaine, Says He Doesn't Give A 'F*CK' After Kourtney Split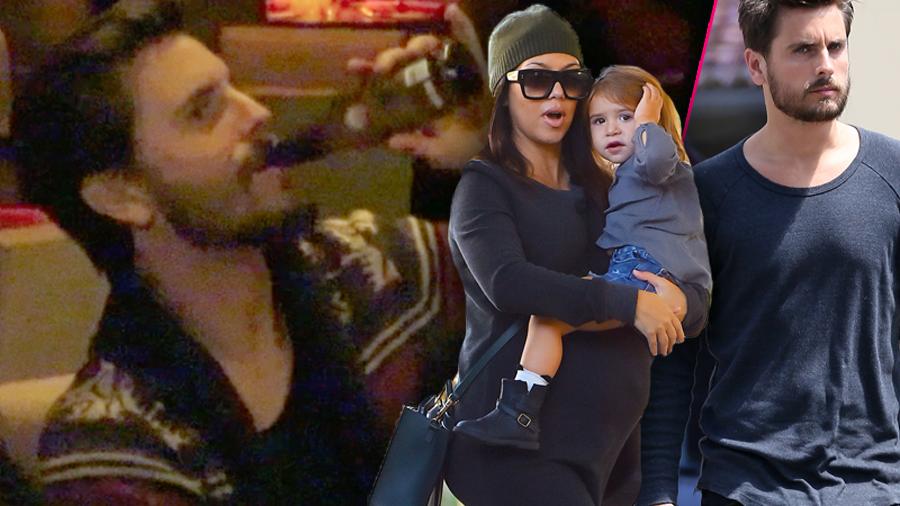 Kourtney Kardashian and Scott Disick could be done for good this time. After RadarOnline.com exclusively reported that Kardashian left him over his heavy partying, Disick took to Instagram today to joke about drug use and insist he just doesn't "give a f*ck!"
"Just stop right there, I already don't give a f*ck," Disick, 31, posted on his Instagram Wednesday afternoon, amid a flurry of new reports that he was dumped by Kardashian, who is 9-months pregnant with the couple's 3rd child, a boy.
Article continues below advertisement
But that's not all. Earlier, rehab vet Disick showed that he might not be taking his recovery very seriously by posting a photo of a dog with white powder on its nose, along with a caption that reads, "I guess this little guy started young." Fans called him out for the apparent reference to drug use, hash tagging the pic "#coco," slang for cocaine, in the comments. Disick entered rehab following his hospitalization over the summer for alcohol poisoning, but left before completing treatment.
Now, "Everyone knows that everything is far from fine between the two of them," a friend of the Kourtney & Khloe Take The Hamptons reality star tells Radar.
"She has given him every chance in the world to redeem himself," the source adds.
As Radar was the first to report, Kardashian has already walked out on Disick with the couple's two children – Penelope, 2, and Mason, 4 – following his sudden trip to Las Vegas with friends.
"He knows what he has to do to stop drinking and has all the tools that anyone could ever ask for and more," the insider says.
Do you think that Scott Disick was wrong for making a mockery out of the situation on his social media? Let us know in the comments below.
Watch: Scott Disick Drunkenly Falls Over