Exclusive
Is It Over? Kourtney Kardashian Walks Out On Scott Disick – 'She Cannot Deal Anymore,' Declares Pal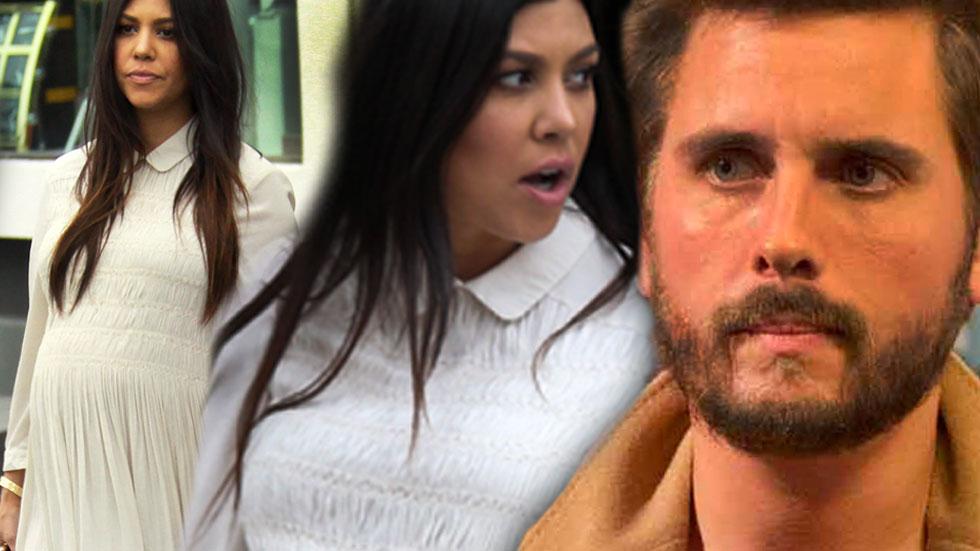 Article continues below advertisement
Things may have taken a turn for the worse when Kardashian returned home, as she posted a photo on Instagram Friday night from the movie Lilo & Stitch, which included the lines, "If you want to leave, you can. I'll remember you, though. I remember everyone that leaves."
Instead of Disick staying to be with his pregnant girlfriend, he took off to Las Vegas with his friends and shared on Instagram, "The boys are back in town."
"Kourtney is trying to hold it together desperately because the baby is coming and also because of the holidays," the friend tells Radar.
But it seems too late for the reality couple, as Kardashian, 35, recently told Disick that she would leave him if his drinking continued after he checked into rehab and was hospitalized over the summer for alcohol poisoning.
"Scott feels that he is superhuman and the richer he gets, the worse it gets," the source says.
"Unfortunately this is not just a story line for the show – it is something she has been dealing with for years," the source previously told Radar.
Why do you think that Kourtney Kardashian stays with Scott Disick? Let us know in the comments.
Watch: Kourtney Kardashian Tells Scott Disick She Needs Space