Kourtney Kardashian 'Doesn't Want' Scott Disick Around Her Because Of His Hard-Partying Ways – Watch The Video!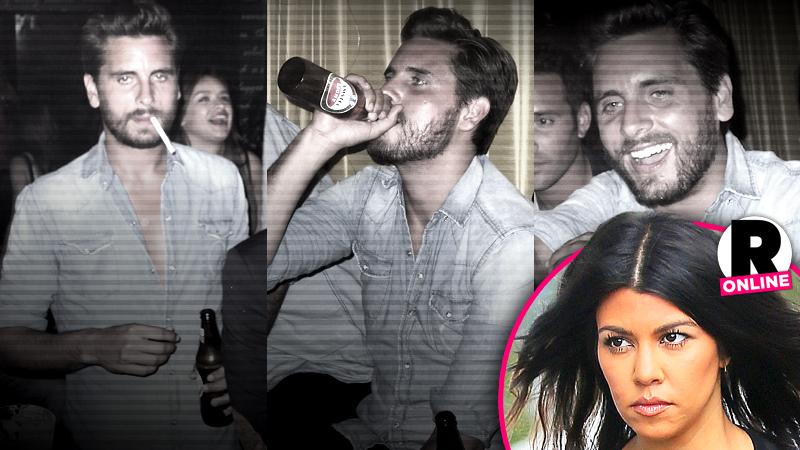 Is it finally the end for Kourtney Kardashian and Scott Disick?
In a new teaser for Kourtney and Khloé Take the Hamptons, Kourtney spills her frustrations with Disick's hard-partying ways, and even tells her sister, Khloé that she would break up with him if he doesn't stop drinking. Now that she is pregnant with their third child, Kourtney has had enough.
"I really have no patience while I'm pregnant to deal with Scott's bad behavior," she says.
Article continues below advertisement
Khloé, who was slated to go out partying with Scott, asks her sister if her baby daddy is banned from going out, but Kourtney explains that it doesn't have to go that far.
"He just needs to decide if he wants to be a lunatic around town," Kourtney explains. "I just don't want that around me. People have passed away from alcoholism and that's something that I need to stop right now with Scott and I'm not going to let that happen to him."
Despite putting Scott's health first and foremost, Kourtney seems to have some underlying issues with Khloé because she admits towards the end of the clip that her sister should go to South Africa if she's going to continue to pressure Scott into partying.
Watch the video below, and tell us if you think Kourtney Kardashian would ever break up with Scott Disick!