Cheers! Scott Disick's 11 Most Outrageous Drunken Moments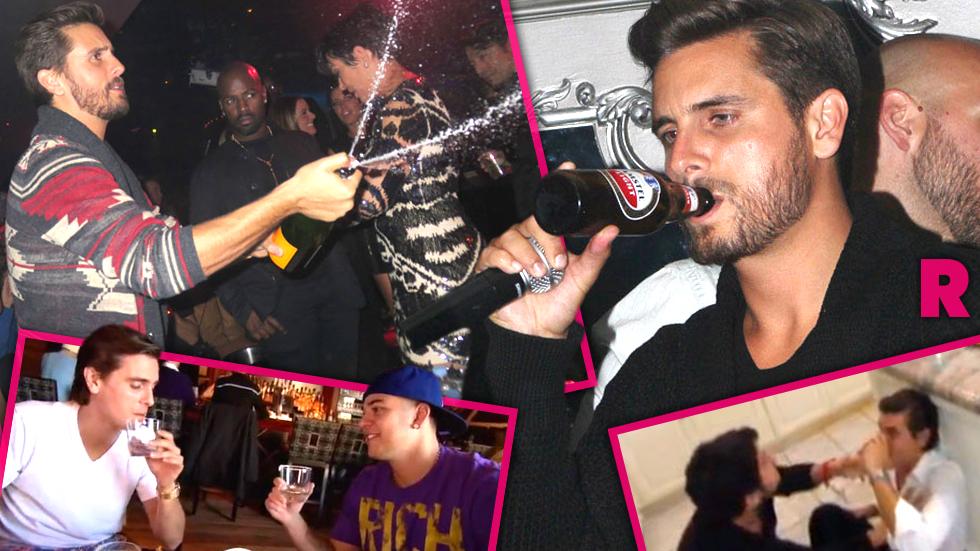 Article continues below advertisement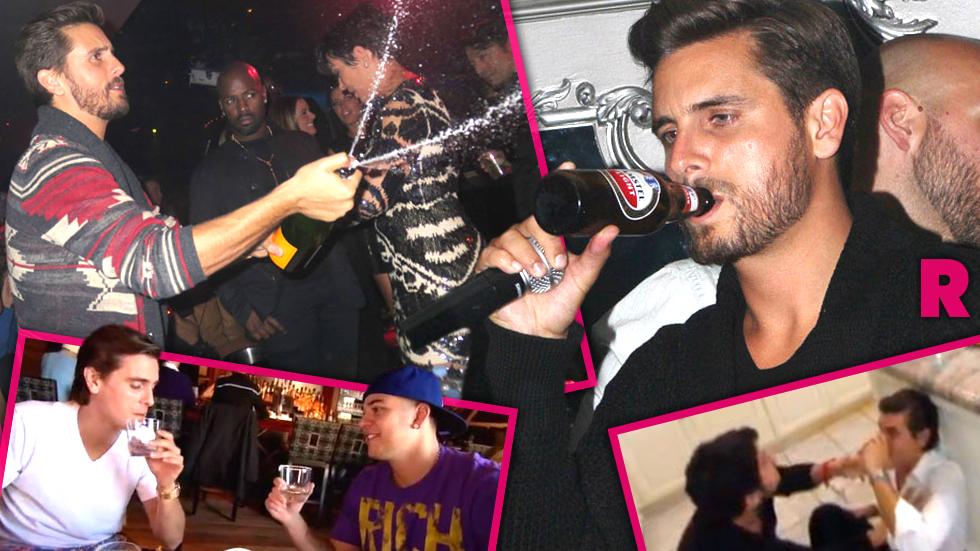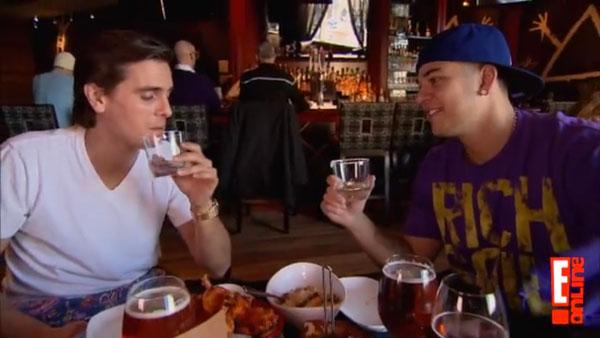 Vegas, baby!: Disick ran wild on a season four Las Vegas KUWTK episode in which he and Rob Kardashian discussed how Kris Jenner didn't like the TV Lord. Already looking and sounding drunk, Kourtney's main man demanded more booze from the waitress and then downed a vodka shot, among other libations. "Drink up, why don't you?" he slurred to Rob. Watch the video here.
Article continues below advertisement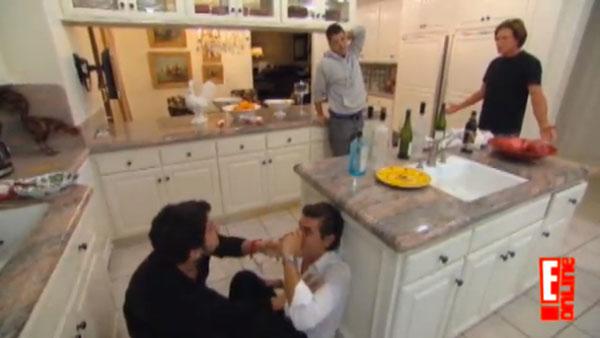 Tipsy Time: During a season four episode of KUWTK, Disick's drunken ways were on full display as he, Rob Kardashian, and a pal returned to Kris and Bruce Jenner's home at 3 a.m. They made a mess in the kitchen and Disick fell down on the floor after pouring another drink. "This is not a party house!" Bruce raged. Watch the video here.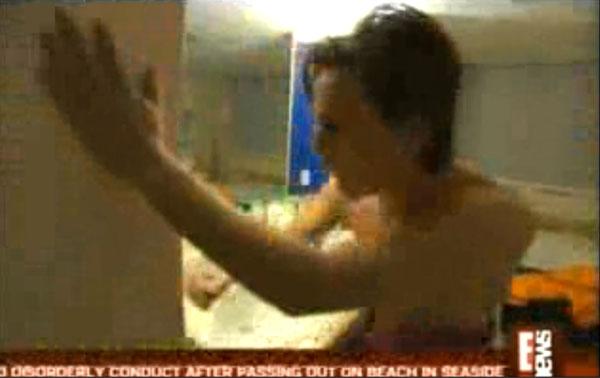 Man In The Mirror: In Kourtney & Khloe Take Miami season two, Kourtney confronted Disick about his partying. The wobbly reality TV dude responded by going ballistic and punching a mirror while their baby son Mason was in the other room. "It's time to grow up," Kourtney recently warned him while pregnant with the couple's third child. This video shows he's been off the rails for a long time.
Article continues below advertisement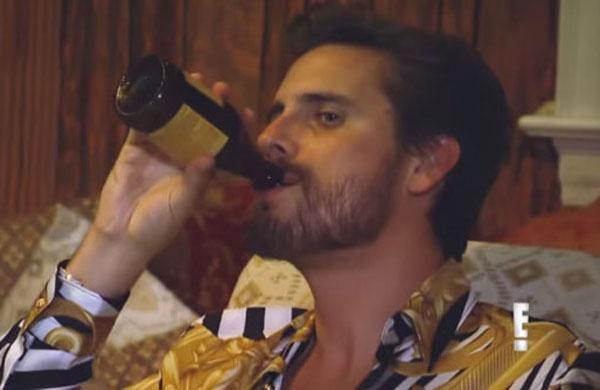 A Little Sloppy: Disick partied hard on a 2014 season nine episode of Keeping Up With the Kardashians.The soon-to-be father of three downed a bottle of booze and shouted obnoxiously during a quiet family gathering. "Scott is starting to get a little sloppy," baby mama Kourtney told the cameras. "This is just exactly what I don't need." Sister Kim tried to calm Disick down, telling him, "Maybe don't drink anymore so you can have a good night." Surprise! He didn't listen.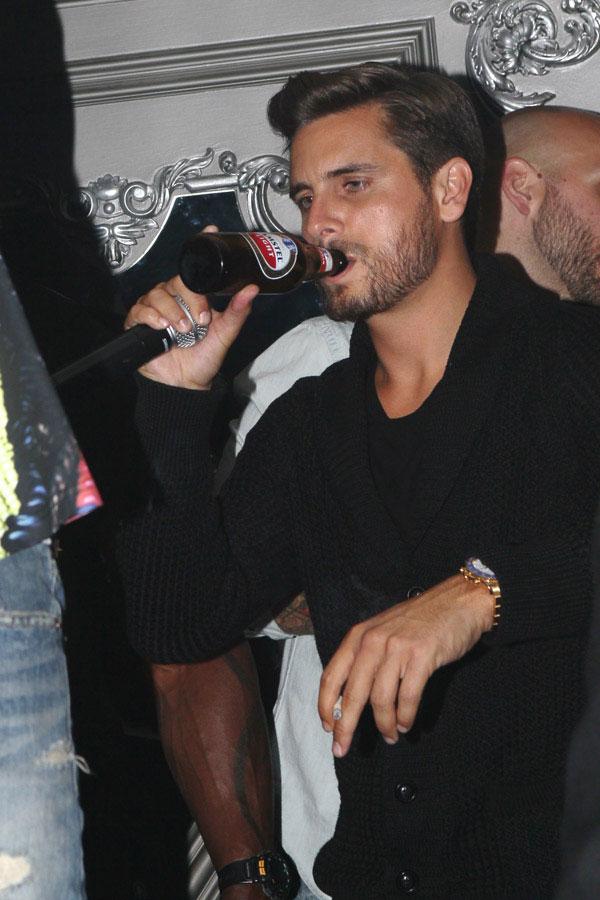 Boozy Behavior: As RadarOnline.com's photos have shown, the former restaurateur was caught throwing back Amstel Light beers in NYC's Up & Down nightclub in June 2014, with Kourtney nowhere in sight.
Article continues below advertisement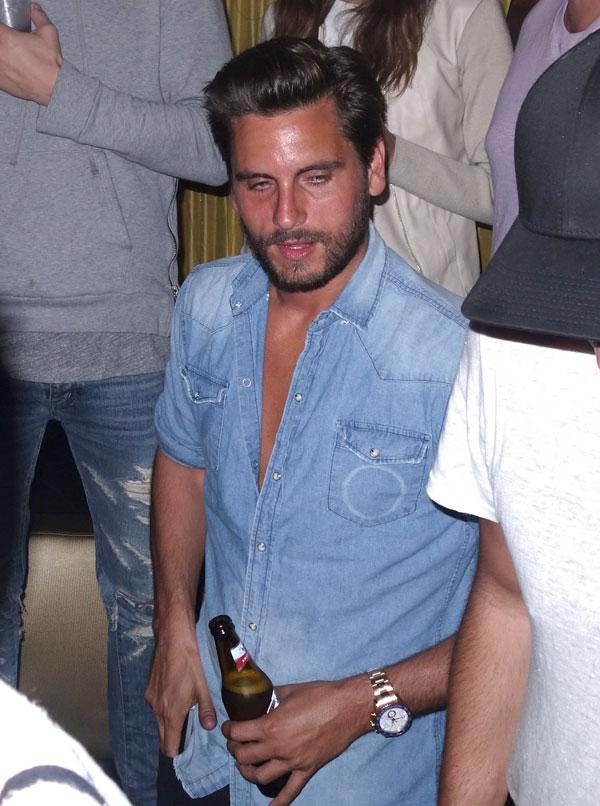 Tequila?!: Disick spent Cinco De Mayo weekend in May 2014 at Mexico's Hard Rock Hotel Riviera Maya, as RadarOnline.com exclusively reported. According to sources, Disick was squirreled away "in a remote corner of the resort, drinking himself into a stupor" seeming "really drunk and looking angry." An eyewitness noted,"He was wobbly, his eyes were red and he was sweating like crazy."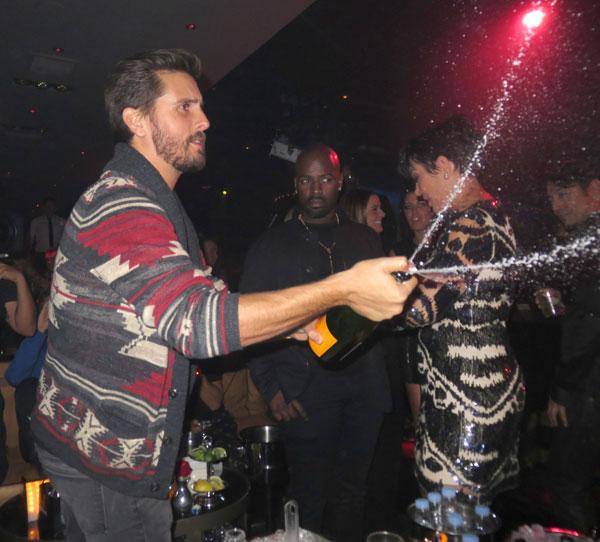 Party Lord: As RadarOnline.com has reported, Disick helped Kris Jenner celebrate her 59th birthday in November 2014 at a wild bash in Las Vegas. Scott Disick sprayed champagne over the crowd to mark Jenner's special day at the Vegas hotspot, 1Oak. Disick also poured bottles of booze down revelers' throats and polished off some beers of his own.
Article continues below advertisement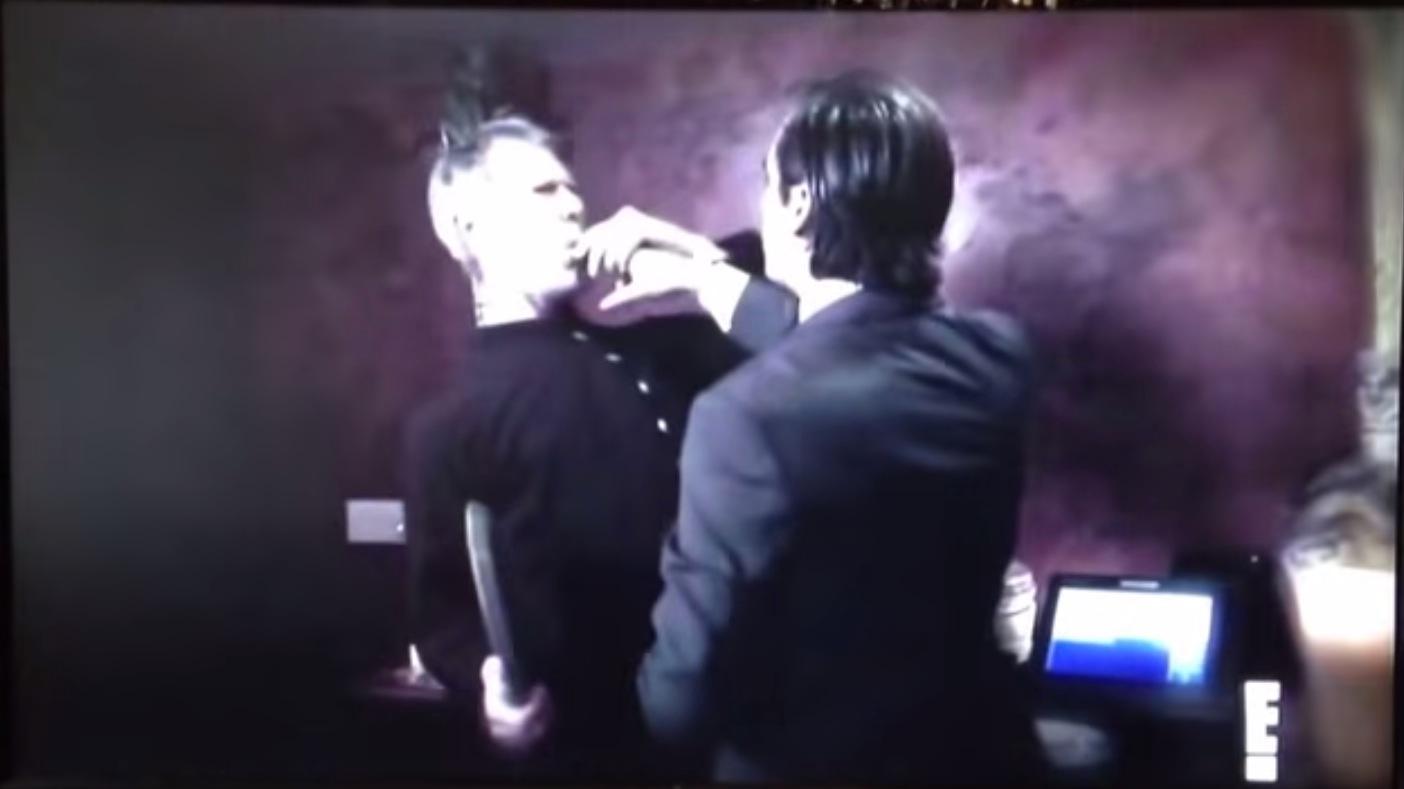 Getting Tip-sy With A Waiter: Disick can be one mean drunk. TV viewers saw him wreck Kim Kardashian's birthday in Vegas, when he shoved a hundred-dollar bill in the mouth of a waiter he thought was slow in delivering cocktails. "Alchohol is his blood," Kourtney has sighed.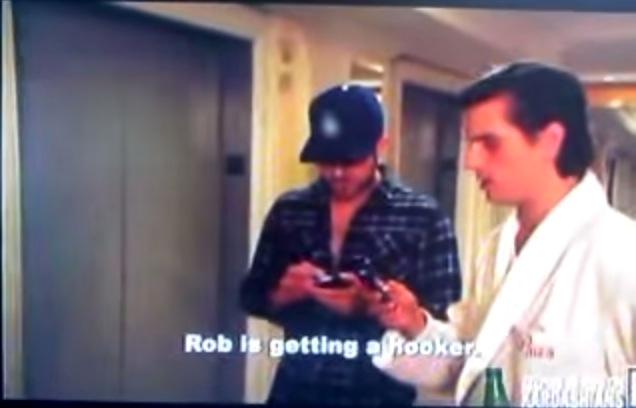 What Happens In Vegas: Also at Kim Kardashian's infamous Vegas birthday party, Disick was caught on camera getting completely intoxicated, trashing a luxury hotel suite, beating up Rob Kardashian, and embarrassing himself in front of his own boss at dinner.
Article continues below advertisement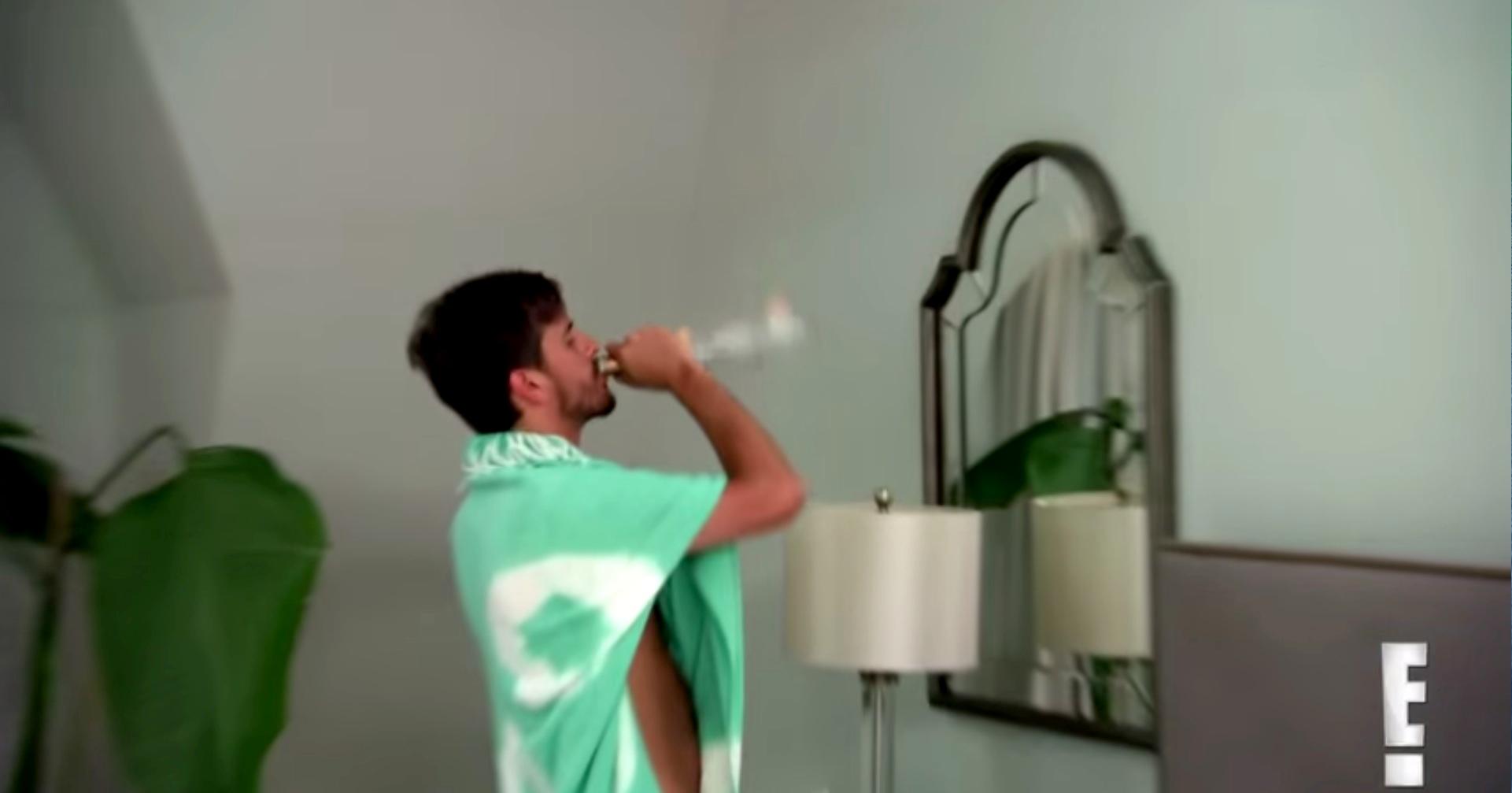 Rock Bottom: Hilarious or horrifying? Disick appeared falling down drunk and disorderly on 2014's Kourtney & Khloe Take The Hamptons following a night of partying with pals in Kourtney's absence. The Lord stumbled around the yard of his rental home with Kourtney and then had to be helped into bed by his security guard as he giggled, "I gotta pee!" Incredibly, Disick then begged a pal, "I just need one drink." He'd already had more than enough!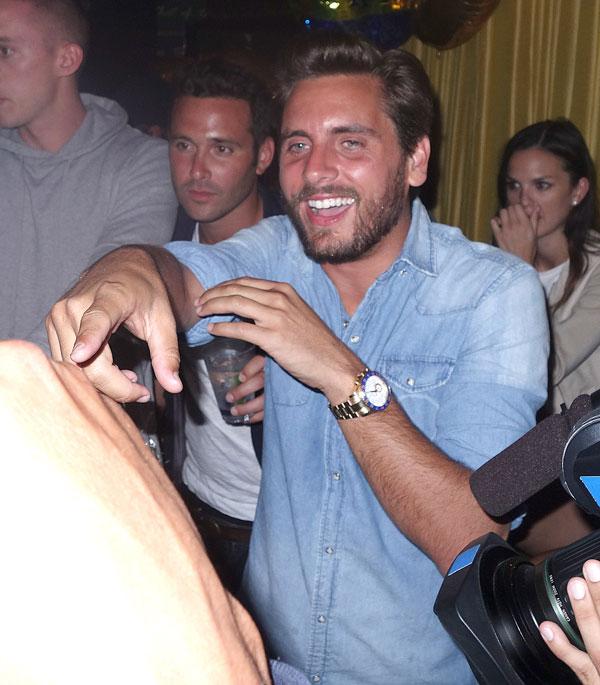 Headed To Rehab: After Disick had to be carried to bed by security, he recovered in time—to go out partying again! When Disick woke up in the Hamptons scene, he got hammered with friends, then spent the entire night getting drunk at 1Oak nightclub and spraying other party-goers with alcohol. After this dark night, Disick swallowed an entire bottle of sleeping pills and then checked himself in to the hospital. In a long-overdue move, Disick later entered the Mountainside Treatment Center rehab facility in Connecticut to deal with his substance abuse issues.