'He Wanted To Go!' Kourtney Kardashian Reveals Scott Disick's Secret Rehab Stay In Shocking Video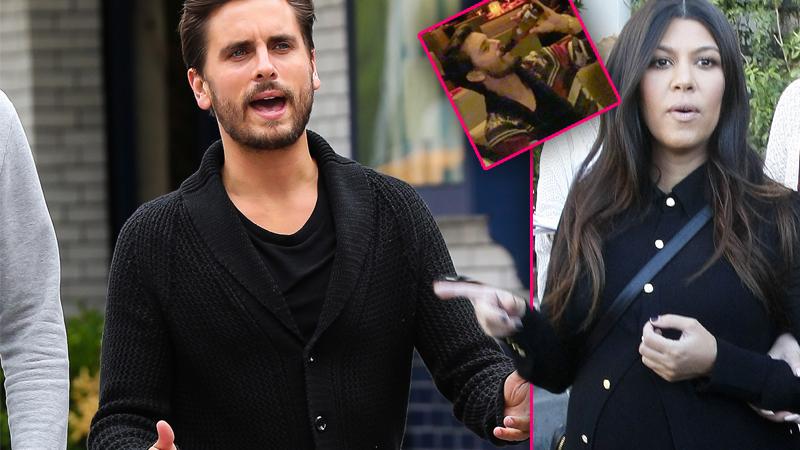 Scott Disick has been hiding a secret from fans for months. After reports this summer that the reality star was refusing rehab in the wake of his alcohol and pill overdose, RadarOnline.com has learned that Disick did indeed check into treatment — and it was all caught on video!
In a preview clip for the next episode of Kourtney & Khloe Take The Hamptons obtained by RadarOnline.com, Kourtney Kardashian reveals to Kris Jenner, 59, Khloe Kardashian, 30, and Kendall Jenner, 19, that baby daddy Disick has checked into rehab, following his hospitalization for alcohol poisoning in July.
Article continues below advertisement
"He wanted to go," Kourtney says to her family, who were clearly surprised by the news. "He wrote me today and said, 'I've finally just got my phone. This is the best and worst day of my life.' It is something different than what he thought."
When asked by sister Kendall, "In a good way or bad way?" she responds, "In a good way."
As RadarOnline.com previously reported, a close friend of Kardashians said, his problems with alcohol are all too real. "Unfortunately this is not just a story line for the show – it is something she has been dealing with for years," the source said.
Watch the entire clip below to see the family's reaction and make sure to tune into Kourtney & Khloe Take The Hamptons, airing Sunday at 9 ET/PT on E!
Do you think that Scott Disick should go back to rehab? Let us know in the comments below.