Kourtney Kardashian Scott Disick Break Up – Did His Vegas Bender Cause The Split?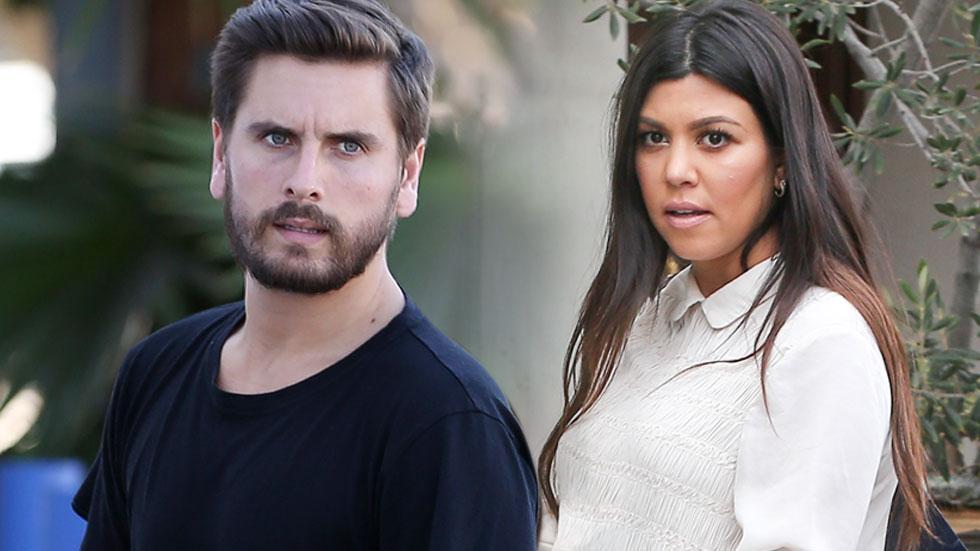 Article continues below advertisement
"She finally said enough is enough and dumped him," the source claims.
"She never thought she would be in this position, pregnant with her third child, with the father of her kids drinking and partying nonstop."
And the source says that 35-year-old Kourtney is so serious about the split she plans to give birth to their third child – a boy – alone.
It's not the first time Scott's boozing has been a problem for the couple.
In late June he entered rehab at Mountainside Treatment Center in Connecticut for a quickie five-day detox after Kourtney pleaded with him to get help.
But by November she had enough.
On November 22 – a day after Scott partied it up with strangers – Kourtney tweeted an image of the cartoon characters Lilo and Stitch.
She added the message, "If you want to leave, you can. I'll remember you, though.
"I remember everyone that leaves."
Watch: Kourtney Kardashian Tells Scott Disick She Needs Space