It's Over! Mariah Carey Drowning Her Sorrows Over Failed Nick Cannon Marriage -- 'She Drinks Champagne Till Dawn'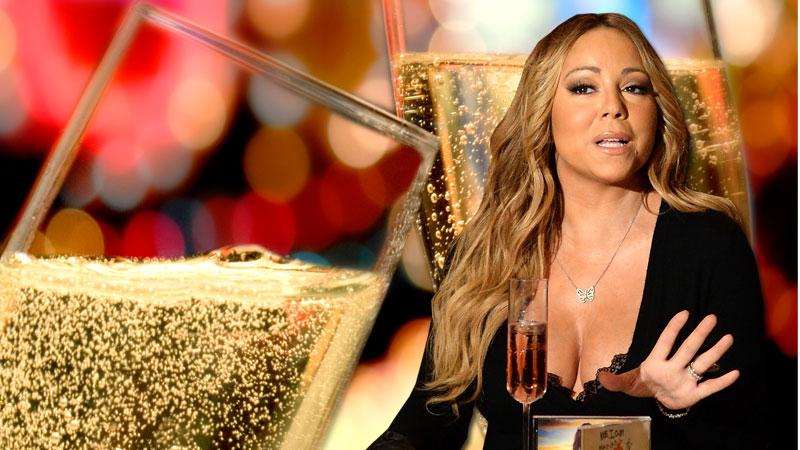 With Nick Cannon and Mariah Carey's marriage appearing to be over, sources claim the diva singer is drinking her sorrows away by sipping on champagne until dawn and obsessing over why the America's Got Talent host left her.
According to a new report from Us Weekly, Cannon's priorities have changed and the dissolution of their picture perfect marriage is more than Carey can take.
"She stays up all night, looking at every frame of herself in every photo and dissecting it to death," a source told the magazine, claiming Carey will sometimes stay up until 7 a.m. drinking prosecco.
Article continues below advertisement
"She is beautiful but has major body issues. She wants to look like a teenager in every photo and won't approve anything until it's airbrushed to an insane level."
And it was Cannon who piled on the compliments to his wife for six years, but now that he's bailed, she's left heartbroken and self-conscious.
"Nick is going to file for divorce," the source told Us.
"He hung in there way longer than anybody could have expected. I would like to say she is horribly upset, but she lives in a fantasy world… He's in a different stage of his life and his priorities have changed. He's on his way up and she's on her way down."
Cannon has as many as 12 gigs on the go, making his check-ins with Carey harder and harder.
"She always suspected when he was working that he was somehow out there cheating, and she'd be home alone, calling Nick 100 times a day," the insider said.
"It got to be too much. And he was always faithful."
But the dynamic between the spouses changed and Carey hasn't been getting what she needs.
"She is used to being treated like a princess and waited on hand and foot. Nick treated her that way at first, but then his career took off and his priorities shifted," the source added.
"He thought she had this incredible work ethic, but she's become more like a housewife… She is in her own world. And now Nick is seeing there's a new world for him out there."