Mariah Carey Remains Tight-Lipped On Split With Hubby Nick Cannon While Strolling NYC With Mystery Man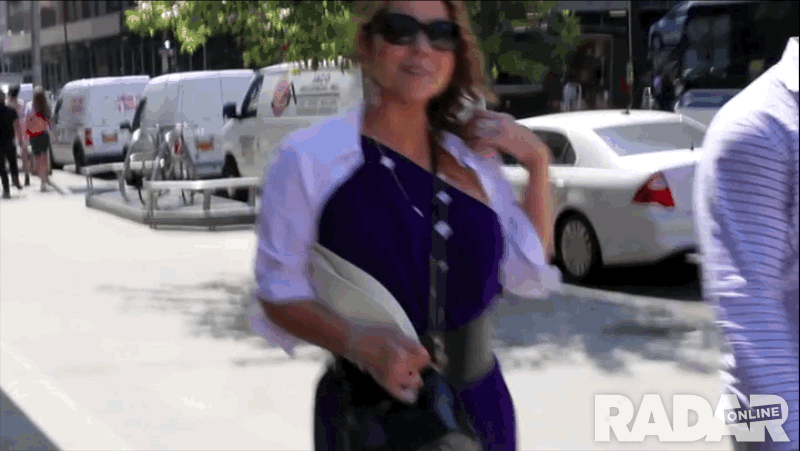 Article continues below advertisement
"I never comment."
At one point Carey's mystery pal grabs her arm to help her step down a curb.
As RadarOnline.com previously reported, Carey and Cannon, 33, spent a lot of time apart with various gigs across the country and his flirtatious ways combined with her jealousy was just too much for the couple to weather.
"The issue is that Nick and Mariah don't trust each other," an insider told RadarOnline.com.
"Mariah thinks that when Nick travels that he cheats on her! Mariah is super jealous and things are clearly not good between them."
Cannon's father is even speaking out about the A-list duo, posting a cryptic message on his Facebook page that appeared to address his son's crumbling marriage.
"Here a thing to talk about if the wife love sex and the man can't stand making love to her. What should that women do?
"Heres a thing, if the husband say no lies, and the wife lies all the time, what should that man do?" Cannon's dad James wrote."
"Here a thing, if the wife put on 200 pounds and the husband like a nice slim wife what should that man do? If a husband tells his wife not to have an abortion, and she does it anyways, what should that man do?
"Here a thing, if a husband wants to have ten children and his wife only wants two children then what should that man do?"
Ouch.
Cannon and Carey have 3-year-old twins together; Moroccan and Monroe.