More Details From Inside Mariah Carey And Hubby Nick Cannon's Crumbling Marriage - 'Can't Stand Each Other," Claims Source – Will They Get A Divorce?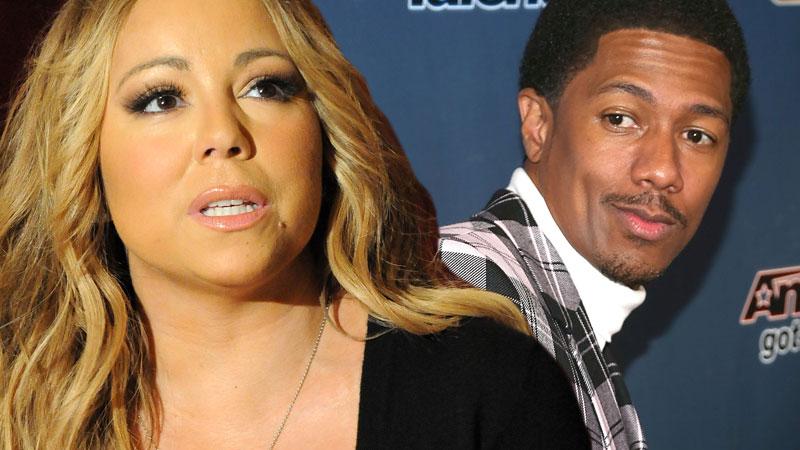 After six years of marriage, it seems that Mariah Carey and Nick Cannon are ready to call it quits! In Touch magazine is reporting that the diva and her Nickelodeon star husband are living apart after months of screaming fights.
An insider told the magazine that the couple despises each other, so Cannon, 33, has been staying at the Tribeca Grand Hotel while Carey, 44, splits her time between another New York City hotel and a friend's house upstate.
Article continues below advertisement
"They can't have a simple conversation without it devolving into snide digs," the insider told the mag. "They're not living together because they can't stand each other."
The singer and her husband allegedly have been fighting over everything, from Carey's "diva demands" to parenting their 3-year-old twins, Moroccan and Monroe. The source added that Cannon has had enough with his wife manhandling him.
"Nick loathes that Mariah treats him like her servant," the source dished. "She gives him a chore list and barks orders at him."
Despite maintaining appearances that they're totally in love – they've held over-the-top vow-renewal ceremonies every year – the Drumline star even hinted at possible fallout. When asked about split rumors in June, Cannon muttered "no comment."
With every celebrity marriage, the possibility of divorce raises the question of assets and, if there are children involved, custody rights.
"Mariah has had several closed-door meetings with divorce lawyers," the insider revealed. "Cannon will definitely wait for Mariah to file for divorce, but he won't go down without a fight.
"He wants a big chunk of her $500 million fortune."