Sex, Lies And Weight Gain: Nick Cannon's Dad Opens Up About Relationship Killers Amid Cannon's Split From Mariah Carey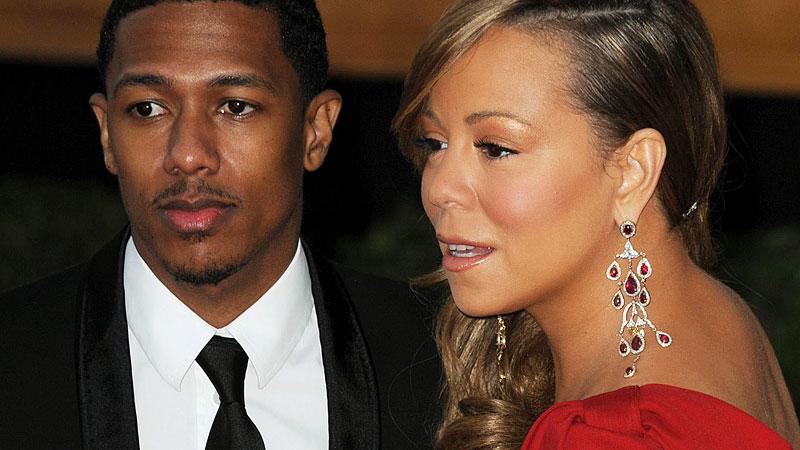 Nick Cannon's dad, James Cannon, has zero interest in singing the praises of a bad relationship.
In a cryptic message recently posted to his Facebook page, the preacher asked a series of questions that some took to be a glimpse into the issues surrounding his 33-year-old son's crumbling marriage to songbird Mariah Carey:
"Here a thing to talk about if the wife love sex and the man can't stand making love to her. What should that women do?
Article continues below advertisement
"Heres a thing, if the husband say no lies, and the wife lies all the time, what should that man do?
"Here a thing, if the wife put on 200 pounds and the husband like a nice slim wife what should that man do?
"If a husband tells his wife not to have an abortion, and she it anyways, what should that man do?
"Here a thing, if a husband wants to have ten children and his wife only wants two children then what should that man do?"
The post comes on the heels of the younger Cannon revealing "there's trouble in paradise," and that he and Carey, 44, have been living apart for months.
"I'm shocked, I'm just so shocked," Nick's grandmother, Marie Cannon, recently told RadarOnline.com in an exclusive interview. "I know it's possible it could happen," she added. "People break up. People have problems."
However, the elder Cannon now insists in posting a follow-up Facebook message that says his original message was taken out of context by "small minded people" that thought he "was talking about another man's business."
Article continues below advertisement
He goes on to say the questions he posed were taken from his book, The Calling, which he published in 2011.
"I do not get into other people's business not even my own sons and I have of them that I love dearly," he writes. "But their business is their business and their relationship is there between them and God."
Regardless of what's happening in his son's marriage, the preacher says he will not meddle in any of his children's problems.
"Please forgive me to those that may have misunderstood my question," he says.