Exclusive
All Alone & Falling Apart— On Camera! Leah Messer Starts Filming 'Teen Mom 2' While Struggling With Marital Problems, Drug Rumors & An Epic Feud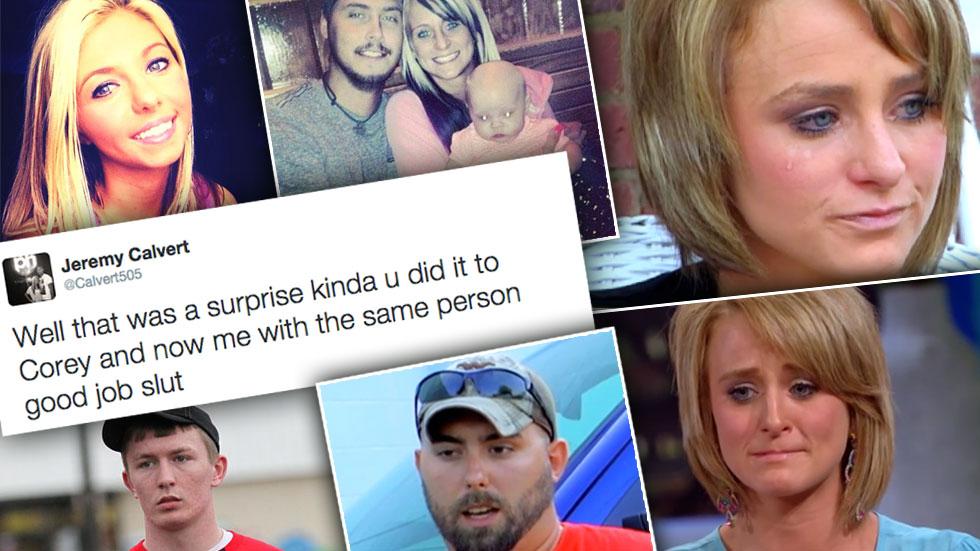 Lights, camera, drama!
After initially dropping out of Teen Mom 2, Leah Messer is now beginning to film the new season of her MTV reality show— but sources tell RadarOnline.com that she's in no shape for TV.
"Leah signed on because she desperately needs the money," an insider tells RadarOnline.com. "But she's under so much pressure and doesn't want to look bad on camera."
While she once played the role of happy mom and wife, the 22-year-old is now virtually estranged from husband Jeremy Calvert, 25. As RadarOnline.com previously reported, the father of Leah's 22-month-old daughter Adalynn is eager to end the two-year marriage, but holding on because his conservative family doesn't approve of divorce.
Article continues below advertisement
"Jeremy is constantly traveling for work across the Midwest, so they really don't talk right now," explains the insider. "He is still furious with her for cheating and thinks a split is inevitable."
"Leah knows she won't be able to hide any of this from the MTV crew."
She is, however, attempting to mask a different but equally serious problem. According to a friend, Messer is still abusing painkillers, but desperately wants to keep her pill popping habit off camera.
"Now that everyone is talking about her drug problem, she's desperately trying to cover it up," the insider reveals. "It's her dirty little secret, and she'll never admit she takes pills other than those prescribed by a doctor for a botched epidural."
"Even Jeremy doesn't know how bad it is. That's how good she is about keeping secrets."
And though her legal battle with ex-husband Corey Simms, 25, has ended with a new joint custody agreement, Messer is still on shaky terms with the father of her nearly 5-year-old twin daughters Ali and Aleeah
"Leah is upset that she lost some time with the girls," a source told RadarOnline.com earlier this week. "She's just not in a good place right now."
Will you watch the next season of Teen Mom 2? Sound off in the comments.