Jeremy Was Right! Leah's Ex Confesses: 'We Had Sex'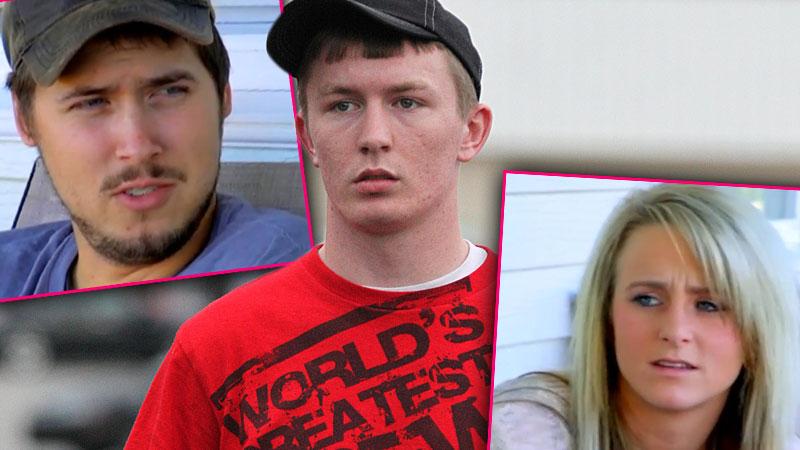 After husband Jeremy Calvert publicly accused her of cheating with ex-boyfriend Robbie Kidd, Leah Messer vehemently denied being unfaithful.
Even though Kidd initially denied hooking up with his married high school sweetheart, the 22-year-old has now confessed to In Touch in a bombshell interview that he did have sex with the Teen Mom 2 star, 22.
After weeks of secret phone chats, "I asked her if she wanted to come over and talk" one afternoon in early October, Kidd recalls to the magazine. "Leah didn't hesitate. She came right over, and one thing led to another and we had sex. We wore protection. That was the one and only time."
Article continues below advertisement
Kidd, who was separated from his baby mama Monica Haas this fall after a drug-related arrest, explained, "Whenever things are going bad in our lives, we reach out to each other, and this is what happens."
Though the marriage appeared healthy before Calvert's shocking Twitter rant about his wife's cheating, all wasn't well in the family's West Virginia home.
"Leah felt really alone because Jeremy's gone a lot for work," Kidd said, referring to Calvert's pipeline engineering career, which forces him to travel across the Midwest most of the week. "She said Jeremy doesn't care about her or their family when he's gone. All he wants to do is talk about sex."
As RadarOnline.com exclusively reported, Calvert, 25, sent sexy texts and messages to hot single mom Brittany Musick, 27, around Thanksgiving, claiming his marriage was over and he was ready to start dating again.
Messer's Other Man has also left her in the dust. Soon after the encounter, Kidd got back together with Hass, the mother of his 7-month-old daughter Averie.
"We'll always have a connection, but I'm tired of the drama," he said. "I'm finally happy with where I'm at in my life. I don't want anything to do with her anymore."
Are you surprised Leah cheated? Sound off in the comments.