Exclusive
Happily Never After! Kourtney Kardashian 'Will NEVER Marry Scott' Disick Because Of His Drinking — She 'Doesn't Want A Costly Divorce,' Declares Pal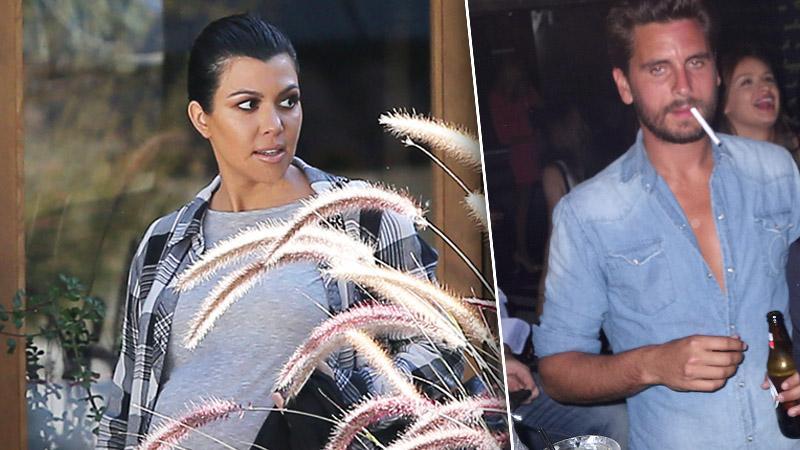 Even though Kourtney Kardashian and Scott Disick, will have three children together after she gives birth to their son later this month, RadarOnline.com has learned they're no closer to having a happy Kardashian-Disick family. Insiders tell RadarOnline.com that the reality star is adamantly refusing to marry the party boy over fears it would only result in a very costly divorce — because of his drinking problem.
Article continues below advertisement
"While Kourtney loves Scott, there will likely never be any marriage because it would only end in divorce," an insider told RadarOnline.com. "There has always been a lot of concern about Scott's partying and drinking problem, and Kourtney doesn't want to go through a very costly divorce."
"Family and friends have always questioned Kourtney's decision to have kids with Scott, given all of his issues," the source continued. "She also doesn't believe in the institution of marriage after seeing what it did to her parents, Kris Jenner and Robert Kardashian."
How far from the altar are they? Disick recently revealed that he and Kardashian don't even share a marital bed. In a recent episode of Kourtney & Khloe Take The Hamptons, Disick said the couple hadn't slept together for five years!
After kicking Scott out of the rental mansion, Kardashian said, "I just think that this is going to be like a long road of figuring everything out," and added that she needed more "space to think clearly."
"How much more space do you need?" asked Disick, who then revealed the shocking truth behind their seemingly love-less relationship.
"We haven't slept together in five years!" he yelled.
Kardashian would "continue to live with Scott under the same roof, with no marriage," the source confirmed. "However, she shouldn't count on Scott wanting to stay in the relationship forever."
"He very likely could find someone else," the source said, adding, "Who is to say Scott wouldn't fight her for custody in court for the kids if they ever break up?"