Keeping Up With Kim! Kourtney Kardashian Debuts Nearly Nude Baby Bump On Mag Cover — Sexy Or Scandalous?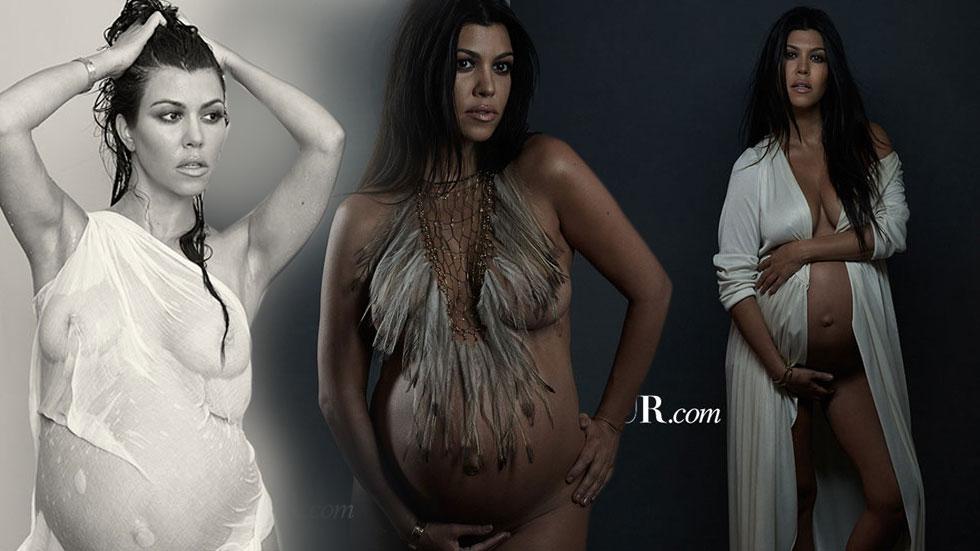 Article continues below advertisement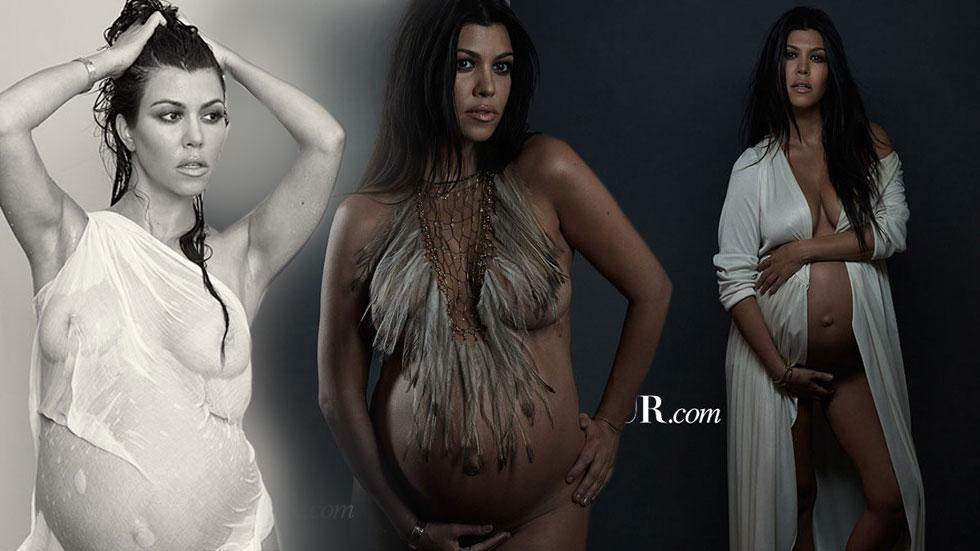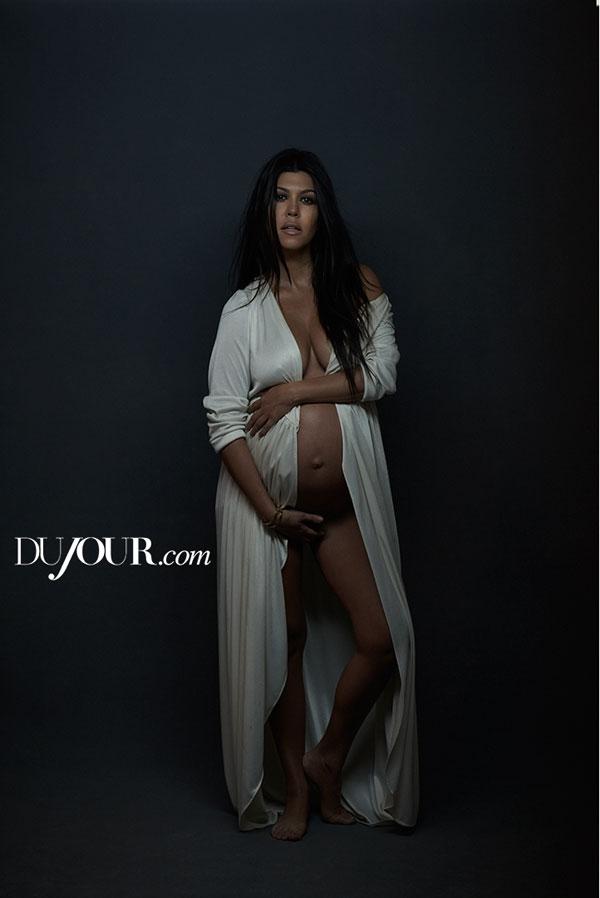 Article continues below advertisement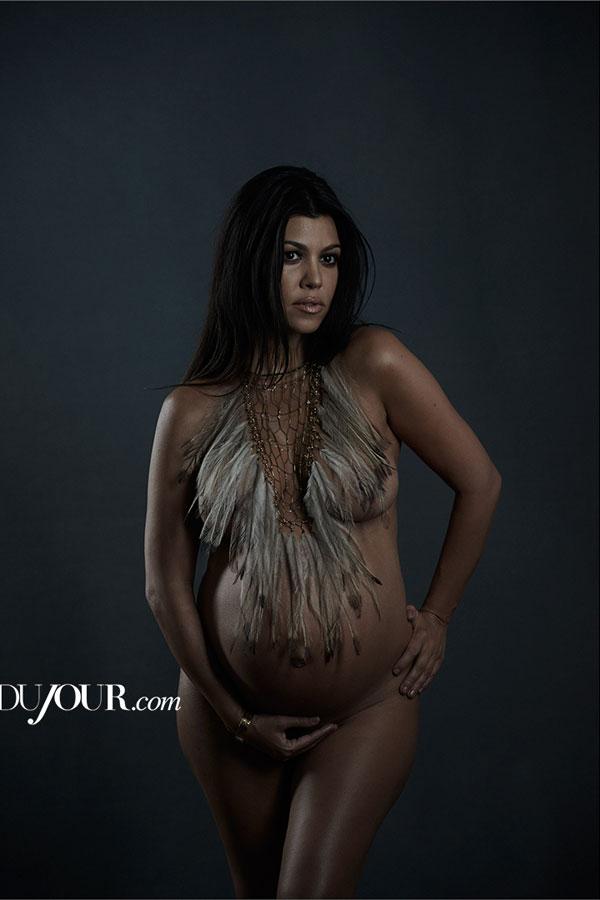 "I had done a nude shoot when I was pregnant with Mason, really last minute just for myself, and I love it," she told the magazine. "The photo is hanging in the entry of my mom's house. It actually used to be in her bedroom next to her bed but Bruce would always make a comment about having it in his room. But it was really beautiful."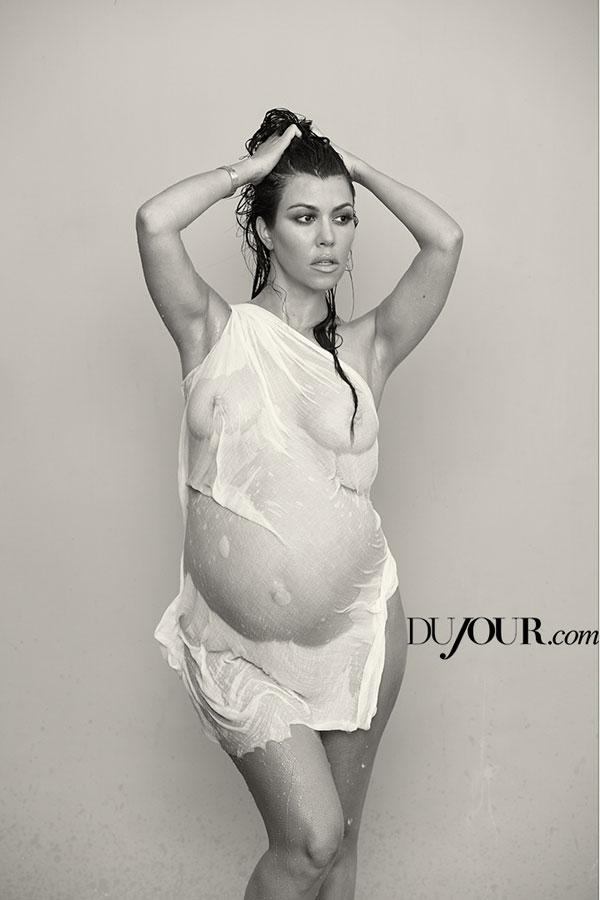 "To me, nudity is not something to be ashamed of," she explained. "I'm not embarrassed of my body. I'm at my best when I'm pregnant. It's such an amazing feeling, the transformation that your body goes through. There's something about that that's so empowering and beautiful and I just really embrace it."
Article continues below advertisement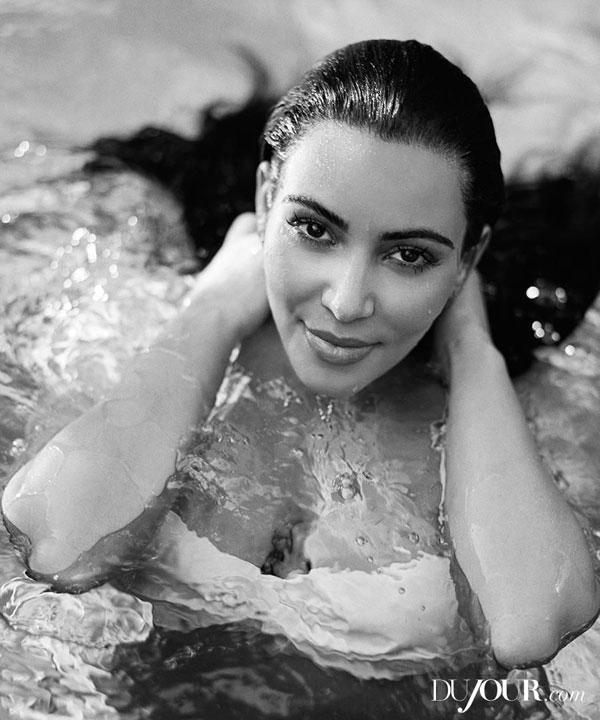 Sister Kim, seen here in her own DuJour shoot, came under fire for her recent naked shoot for Paper magazine, but Kourtney insisted she wouldn't listen to criticism of her naked bump. "It's what a woman's body is made to do, so I hope it's maybe seen as something that's artistic," she said. "This was something that initially I did for myself just to capture the moment in my life, but these photos are beautiful and I'm happy to share them." What do you think? Let us know in the comments!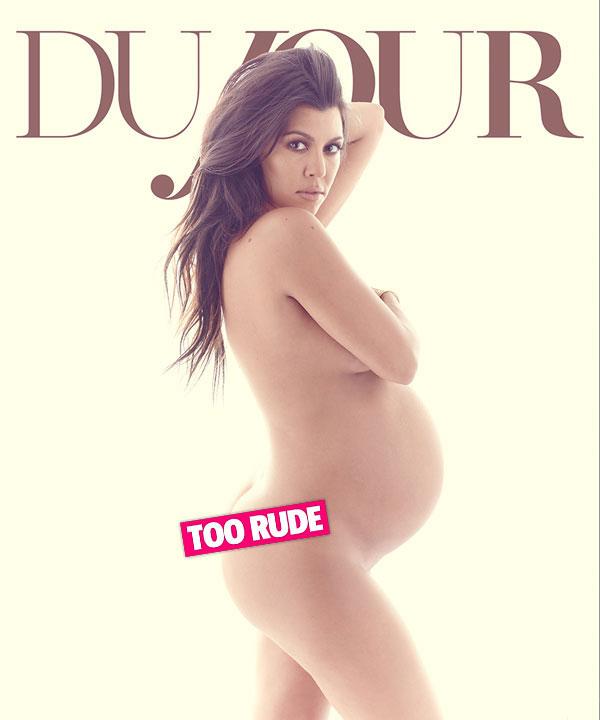 Kourtney Kardashian appears on the cover of Dujour Magazine.