Divorce On Hold? Khloe Caught Signing Autographs As Mrs. 'Kardashian-Odom'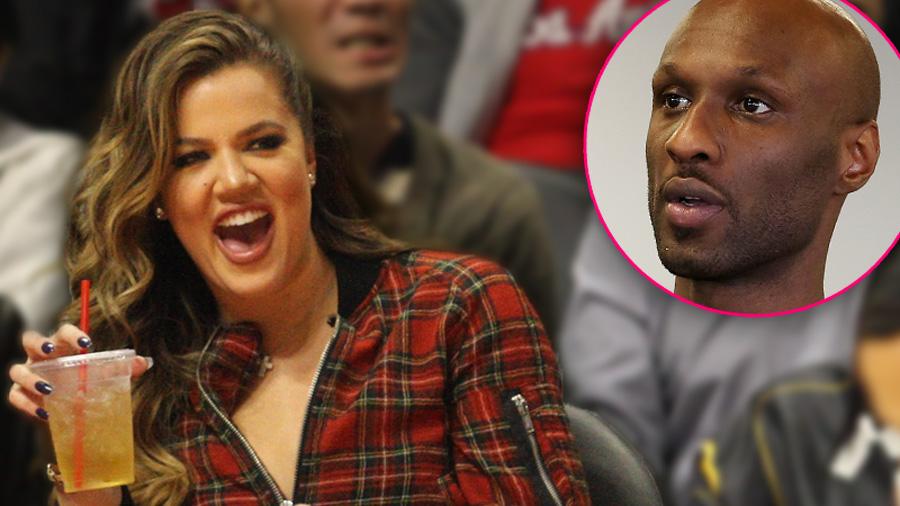 After living solo for some time, Khloe Kardashian may be hanging up her single-side for good – or at least her single name!
The 30-year old looked happier than ever – sporting a fitted plaid jacket – as she stepped out to support ex-hubby Lamar Odom's former team, the Clippers.
The reality star filed for divorce from the basketball player Dec. 13, 2013, after months of scandal surrounding his alleged cheating and drug abuse.
Article continues below advertisement
But this love story may still have room for a happy ending. According to reports, while sitting courtside on Dec. 16, Khloe signed fans' jerseys as "Khloe Kardashian Odom"! Perhaps the Beverly Hills beauty is finally ready to forgive and forget.
Rumor has it the reality star has been struggling to get over soon-to-be ex-hubby, using Instagram as the central outlet for her grief.
The real question is: how does Odom feel about all of this? Last we heard he was trying to win Khloe over again, but no word on his reaction to Khloe's choice in "John Hancock."
Do you think these lovebirds can work things out? Let us know in the comments below!