Kim Kardashian Isn't 'Throwing Shade' At Khloe's Intagram Quotes – 'Just Speaking In General' Of People Who Post Too Much!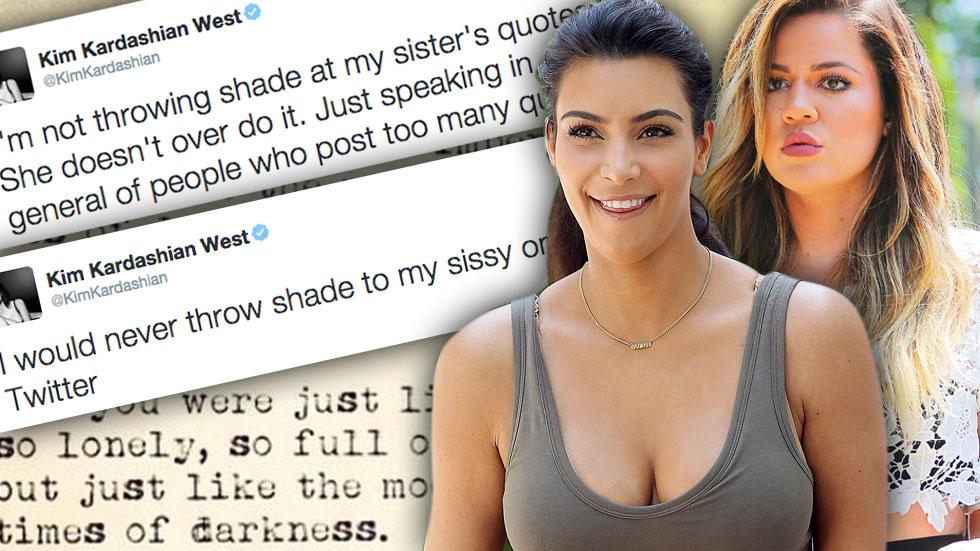 After publicly shaming Instagram users who use the photo-sharing website for anything but photos, Kim Kardashian is speaking out once again to defend not only what she said, but also defend sister Khloé Kardashian!
Kim had previously tweeted, "People who post lots of quotes have major issues lol. I can't take all the quotes in my feed. Twitter is ok but IG is for pics!" causing many to believe that she was throwing shade at her sister, who is known for posting many deep and meaningful quotations. But the Keeping up with the Kardashians star has decided to clear the air by posting yet another tweet.
Article continues below advertisement
"I'm not throwing shade at my sister's quotes. She doesn't over do it. Just speaking in general of people who post too many quotes," she wrote.
Do you think Kim was side-eying Khloé on Twitter? Sound off in the comments below!