Is Kim Kardashian Slamming Khloé On Twitter For Her 'Quotes' On Instagram?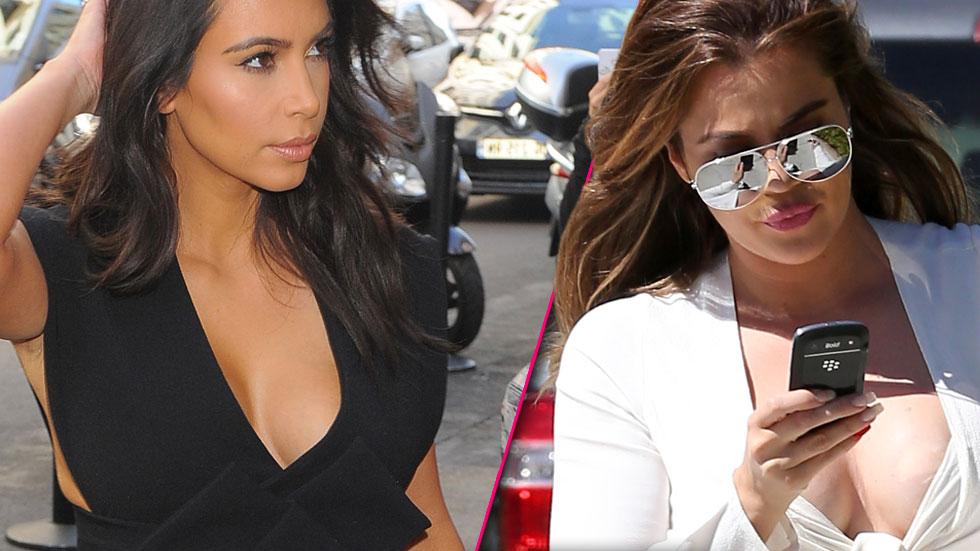 As far as social media presence goes, it seems like the Internet would have a "to each his/her own" policy, but Kim Kardashian has decided that certain social media sites should be used for specific reasons.
The Keeping up with the Kardashians star has taken to Twitter – ironically – to slam Instagram users who use the picture-sharing platform for anything but its intended purpose – including her sister, Khloé!
Article continues below advertisement
When Khloé isn't posting photos of her workouts at the gym, she's usually posting deep quotes that seem like they're meant for someone or are about a personal issue. Most recently she posted a quote that said, "Remain humble, but still let these b*tches know." Prior to that, Khloé had posted a quote that could have been about ex-husband Lamar Odom or her recent ex French Montana.
The quote read, "And you were just like the moon, so lonely, so full of imperfections, but just like the moon, you shined in times of darkness."
Seeing as Kim follows only 112 people on Instagram, Khloé's posts might have been clogging her feed, which means the reality starlet was saying her sister has "major issues."
Do you think Kim Kardashian was referring to Khloé's posts? Sound off below!