Exclusive
Jenni Rivera's Family Sues Manager Over Late Singer's 'Crazy Life' Story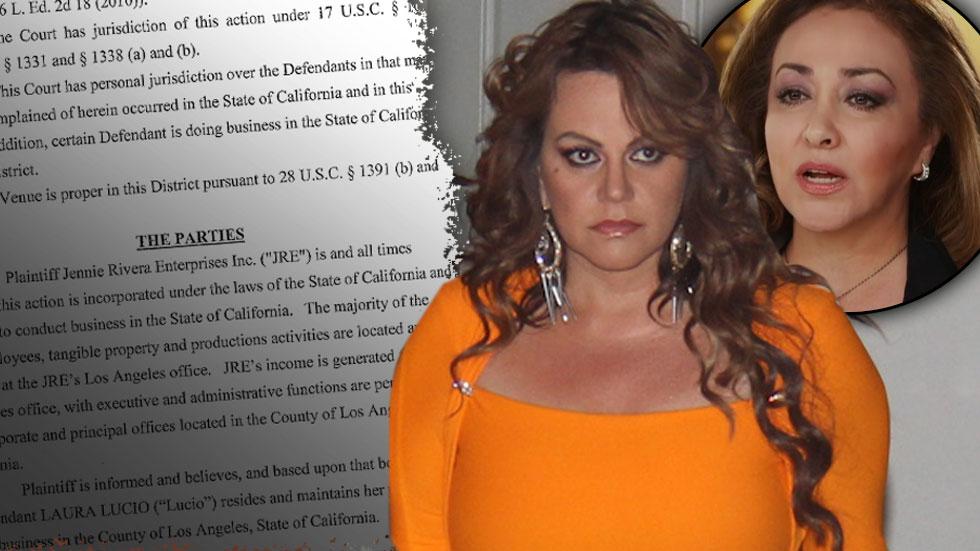 The battle over who owns Jenni Rivera's life story is heating up two years after the Mexican-American singer died in a fiery plane crash. RadarOnline.com has exclusively learned that Rivera's family filed a federal lawsuit against her manager Laura Lucio, accusing her of falsely claiming to own the copyrights to audio interviews and notes found on Rivera's computer.
Lucio signed an agreement in 2007 to help Rivera write "Mi Vida Loca" with the provision that all copyrights would be owned by Rivera, the family lawsuit contends.
Article continues below advertisement
"As part of the writing process, Jenni Rivera created various literary works and audio taped interviews about her personal and life experiences," the copyright complaint says. The contract states that any "oral or written material" would be "the sole property of Jenni Rivera."
Lucio, however, denies in her filed response that she had such an agreement. The notes and recordings — found on a computer recovered in the wreckage after the December 2012 accident — are hers, she claims. In fact, Lucio filed a California state lawsuit against the Rivera estate earlier this year asking for damages for a book the family published about the singer's life. She contends they used much of the material she owns.
Now, the Rivera family wants the federal court to order Lucio to pay damages for allegedly self-publishing the book "My Crazy Life, Intimate Conversations With My Friend Jenni Rivera."
Rivera's life ended at 43, when an airplane with a history of mechanical issues went down about about 60 miles after take off from Monterrey, Mexico on December 9, 2012. Two pilots and four other passengers were also killed.
Nicknamed "Diva de la Banda," Rivera sold more than 15 million records and earned three Latin Grammy nominations and two Billboard Mexican Music Awards.
Story developing.