The Feud Reignites: Jenelle Evans Bashes Amber Portwood's Boyfriend After Radar Reveals He's A 'Teen Mom' Hater!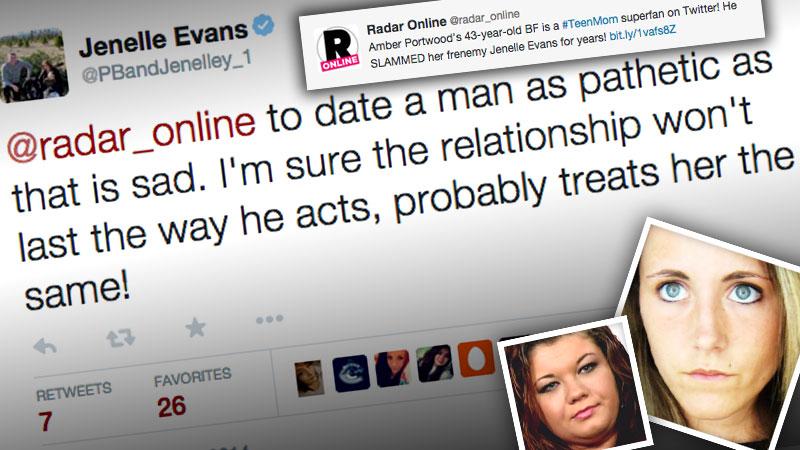 After months of trading insults on Twitter, hot-headed Teen Mom stars Jenelle Evans and Amber Portwood finally made up on an October MTV special.
But after RadarOnline.com exclusively reported that Portwood's 43-year-old boyfriend Matt Baier had a history of badmouthing Evans, 23, and other Teen Mom stars on Twitter, Evans spoke out, calling the prison vet "sad."
"To date a man as pathetic as that is sad," she tweeted Radar on December 23. "I'm sure the relationship won't last the way he acts, probably treats her the same!"
Article continues below advertisement
"I wouldn't date someone that would bash our Teen Mom family," she continued, before noting that her current boyfriend, Nathan Griffith, had no idea she was a famous reality star before they began dating.
Portwood, 24, did respond to Evans, though she didn't address the Teen Mom 2 standout's specific concerns.
"I'm in absolutely no mood for this," she huffed. "My father just passed."
As Radar reported, Portwood's 50-year-old father Shawn Sr. died on December 16 after undergoing liver surgery fove days prior.
Evans then backed off, saying "all that matters" is Portwood's happiness.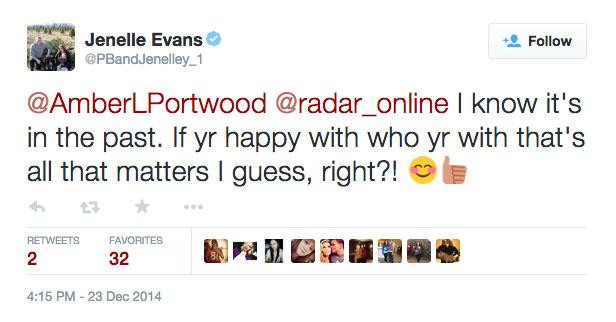 Radar first revealed that Portwood's mystery boyfriend was Massachusetts native Baier, a man nearly 20 years her senior. Before meeting his reality TV girlfriend over the summer, he called Evans a "trainwreck" who makes "America's worst moms feel good about themselves."​