Aggressive Gwyneth Paltrow Guard Blocks AP Reporter From Taking Her Picture At White House Party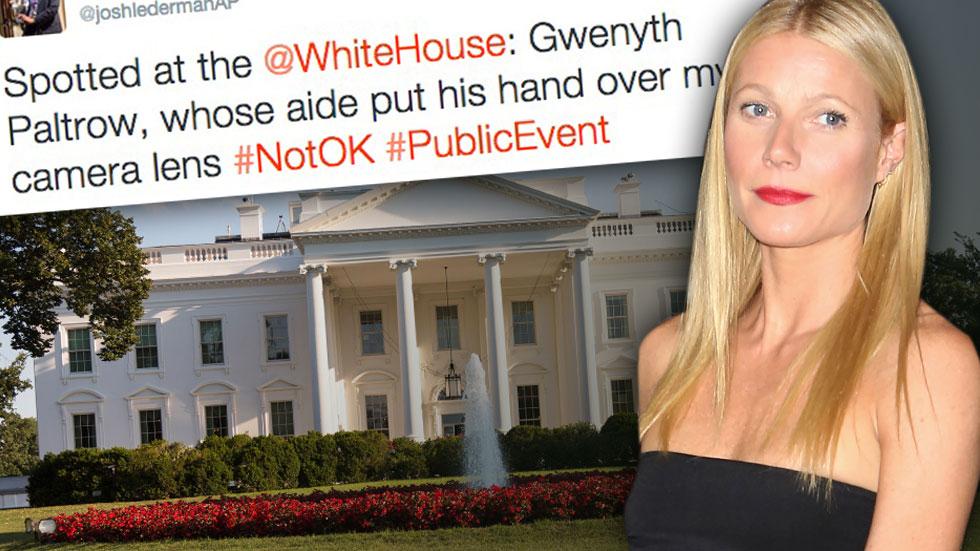 Here's one lifestyle tip Gwyneth Paltrow might soon offer on her lifestyle site: Have muscle-for-hire at your side to block any attempts from people to take your picture.
Only it wasn't the type of paparazzi fiasco you might expect something like that to occur at, but rather, Wednesday's Hanukkah reception at the White House, which was open to reporters. When one of them, Josh Lederman of the AP, tried to snap a shot of the 42-year-old A-lister, her security guard "put his hand over the reporter's cellphone," according to the White House press pool.
Article continues below advertisement
Lederman tweeted the blurry shot he took — of a passing Paltrow in a black dress — with the hashtags: "#NotOK #PublicEvent"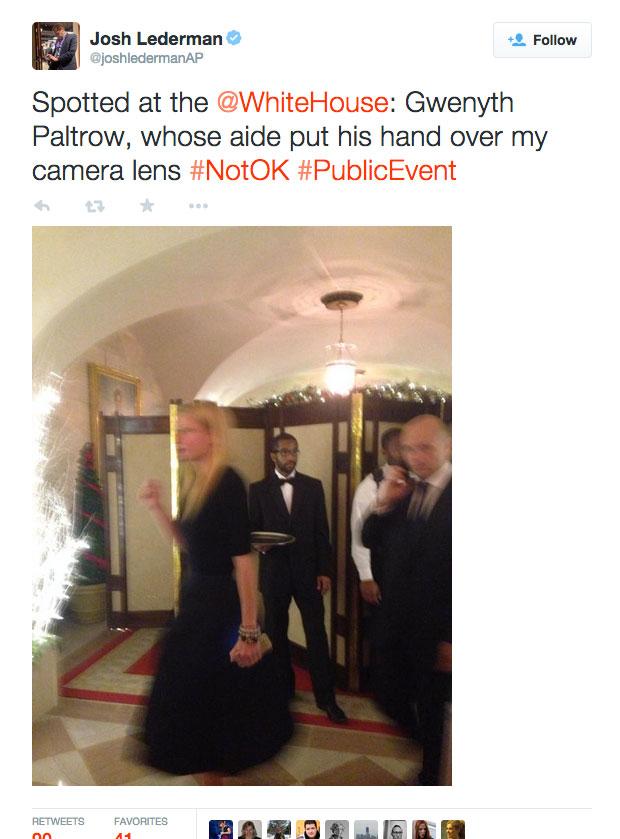 Watch the video on RadarOnline.com