Exclusive
Paltrow Patrol! Gwyneth 'Needs To Apologize' For Her Bad Neighbor Behavior, Says Angry Resident - 'No Fundraisers On Our Street!'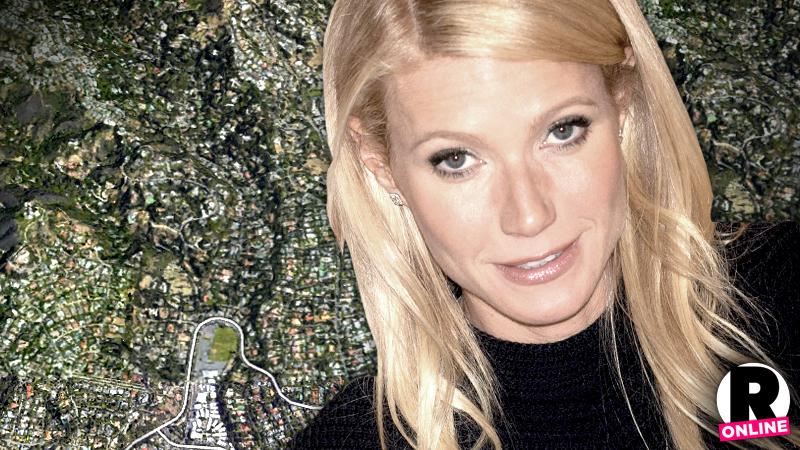 Gwyneth Paltrow's neighbors are furious, and some of them are saying that they want her out of the community!
"It was extremely poor planning on Gwyneth's part," her neighbor, Attorney Bret D. Lewis, tells RadarOnline.com exclusively.
"Politicians have the right to raise funds, and Gwyneth has the right to throw a party, but next time she decides to throw a political fundraiser, do not do it on our street."
Article continues below advertisement
Mandeville Canyon is the name of the community in Brentwood, Calif., where Paltrow lives, and when she hosted the Democratic National Committee fundraiser for President Barack Obama at her house on Friday, the other residents were not allowed entrance into their own homes.
"Mandeville Canyon has only one road that connects us to the rest of the city. Gwyneth lives at the bottom of the canyon, so basically everyone was shut out. There is no other access in or out of the canyon except to use this road.
"To have this road closed off is a horrible thing," Lewis says. "My daughter had an exam the next morning and was very upset, but God forbid someone had a heart attack, or there was a real emergency," he says.
But when the Mandeville Canyon resident finally reached the entrance to the community, he was quicly dismissed!
"On that particular day, we were waiting for hours to get into our community, and when we reached the entrance, we were told to go away," Lewis tells Radar.
Article continues below advertisement
As if that isn't bad enough, Lewis tells Radar, "people at the event were smoking cigarettes and putting them out in the street, and Mandeville Canyon is a fire trap!'
Since the event, residents of Mandeville Canyon took to Nextdoor, a private social network for neighbors, to express their frustrations, but the Iron Man actress has said nothing in response, even though she is a member of the group.
"She has not even reached out to apologize to anyone in the private group, Nextdoor, and we have all clearly vented our frustrations," says Lewis.
Do you think that Gwyneth Paltrow should apologize to her neighbors? Let us know in the comments.