Exclusive
Goop Gone Mad! Gwyneth Paltrow 'Extremely Unpleasant' While Prepping For President's Arrival At Her Los Angeles Home, 'Drinking & Smoking' All Day, Says Staff Member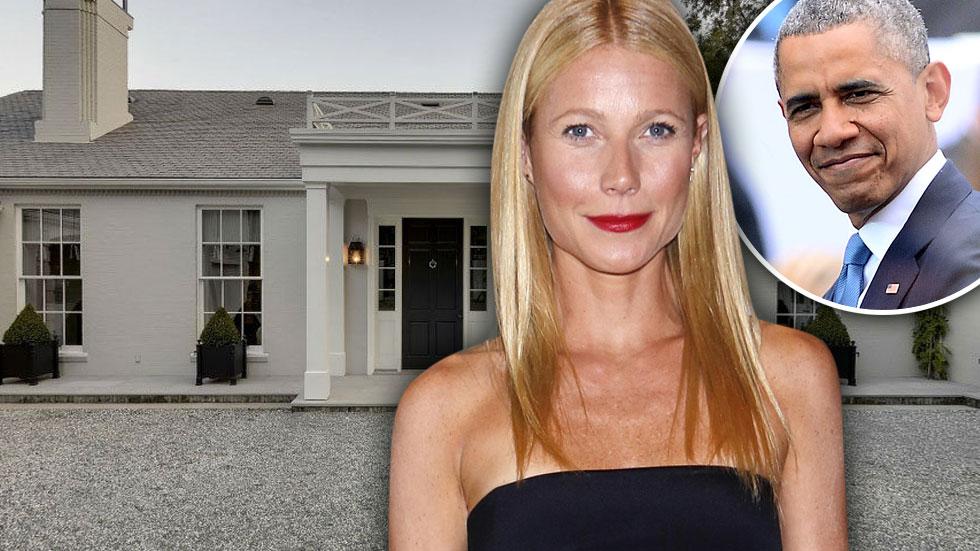 Article continues below advertisement
"That was in the beginning of the day so everyone stayed clear of her from that point on, as we were all instructed to do."
About 100 workers were at Paltrow's home, which consisted of security, florists, caterers and interior designers, and she made sure that everyone knew just how special she was.
"She was walking around on her phone and talking really loud to friends, letting everyone know that the president was coming to her house, as if everyone didn't know already," the source tells Radar.
"She kept saying that she was pissed off because everything was running behind schedule."
So, of course, Paltrow did what anyone would do when the President of the United States was heading over for dinner!
"At around 10am, she started drinking wine and she was smoking cigarettes all day."
The source adds that the Iron Man actress, 41, "disappeared" mid-day to get herself and her children Apple Martin, 10, and Moses Martin, 8, ready, but she was "visibly frustrated" up until that point.
Tickets for the fundraiser, which included a reception and dinner, ranged from $1,000 to a mind-blowing $32,400!
Do you think that Gwyneth Paltrow should have been allowed to have the DNC Fundraiser event at her home? Let us know in the comments.