Radar Told You First! Gwyneth Paltrow Picks Up Kids From Chris Martin's House Minutes Before Jennifer Lawrence Arrives – Is She Avoiding Her?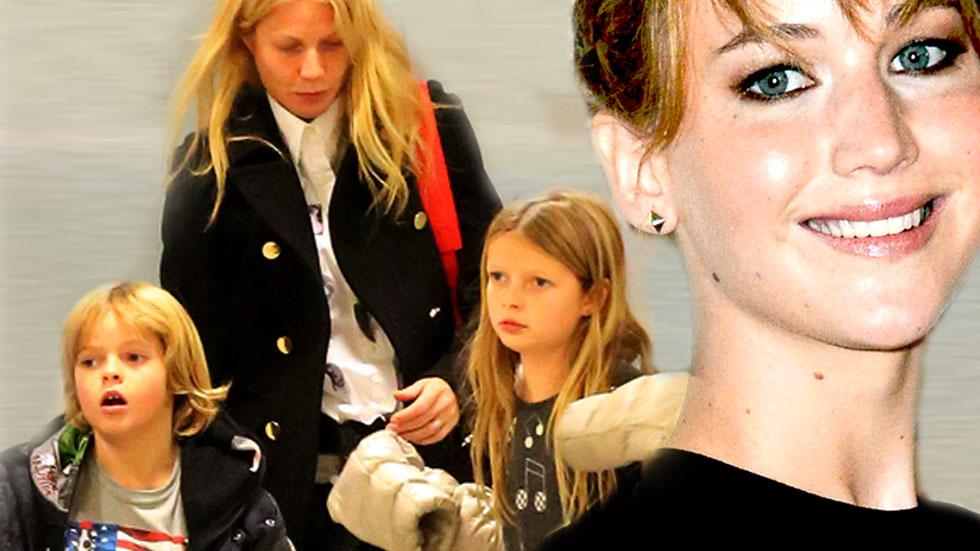 Article continues below advertisement
"Gwyneth was absolutely stunned ​when Chris told her he wants to introduce the kids to Jennifer," a source revealed to Radar.
But apparently the Coldplay singer is in agreement with his "consciously uncoupled" wife, as he is waiting to make sure his new relationship is rock solid before any introductions are made.
"It won't be happening right away," the source added. "Chris wants to make sure this relationship isn't going to just fizzle out before taking such a big step."
The photographer who witnessed Lawrence and Paltrow just missing each other told X17, "They missed each other by about ten minutes. They would have passed each other in Chris' driveway with the kids and that would have been so awkward.
"I have a feeling Gwyneth would not have been nice to Jennifer."
Do you think Jennifer Lawrence should meet Chris Martin's kids? Sound off in the comments below!