Lifestyle Guru Martha Stewart SLAMS Gwyneth Paltrow's 'GOOP' – 'She Just Needs To Be Quiet'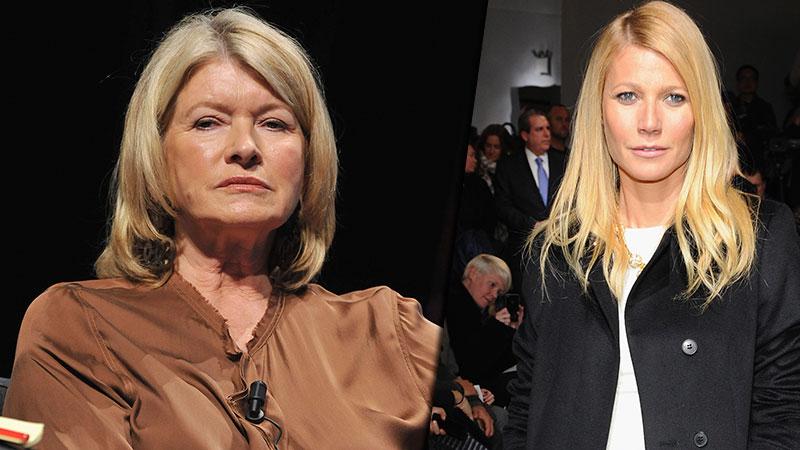 If anyone knows a thing or two about lifestyle and everyday living, it's Martha Stewart. And she wants the world to know that fellow lifestyle "guru" Gwyneth Paltrow should just give up the fight in trying to become the next Martha.
In a recent interview with Net-a-Porter's Porter magazine, the lifestyle Queen slams Paltrow, saying, "She just needs to be quiet. She's a movie star. If she were confident in her acting, she wouldn't be trying to be Martha Stewart."
Article continues below advertisement
Stewart's latest slam isn't the first one the Goop Goddess has received when it comes to her lifestyle blog. As RadarOnline.com has reported, the two lifestyle mavens' feud began back in 2011 when Stewart left Paltrow's dinner party for her first cookbook, My Father's Daughter, early, leaving the Iron Man star offended.
"Martha didn't stay for the dinner," Paltrow complained afterwards. "She had a drink and then left.
"I had a lot of nervous anticipation about it," a hurt Paltrow explained. "I spent all of Sunday cooking and preparing everything."
Reps for Stewart later claimed she had a previous dinner engagement.
Despite the blow to the Oscar-winner's ego, Paltrow and Stewart's feud has seemingly escalated as of late. Previously Stewart had said, "She must be doing something right. She's a charming pretty person, who … um … has a feeling for lifestyle," but now she's not holding back against the wannabe.
Do you think there's more to their feud than just a dinner-party-gone-wrong? Sound off in the comments below…